A Soul Unsung
Features
This year, I'm only going to be participating in and featuring three different bookish/blogger memes, and I am opening up a personal online store called

Bookish Charms

as a featured part of the blog as well. I will be selling custom made-to-order beaded bookmarks as a way of putting money back into the blog to feature more personal giveaways hosted here and other things the blog needs in order to be maintained.


These are the bookish/blogger memes that I will be participating in and featuring on the blog this year.
Top Ten Tuesday

is a weekly meme created by

The Broke and the Bookish

. Inspired by their love of lists, they decided to create the awesome meme, so everyone else could link up and share their lists off too. Each week there is a new

Top Ten

list posted and blogger's can participate by creating a post on their blog with their response to the

Top Ten

and link up as well. I will be participating in this meme every other week throughout the new year.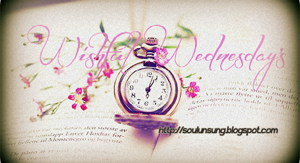 Wishful Wednesday's

is my personal feature inspired by

Waiting On Wednesday

originally created by

Breaking the Spine

and

Desperately Wanting Wednesday

by

Parajunkee

. Every two weeks, I'll pick a topic or genre and list a few upcoming books (or book) that I'm anticipating the release for. Feel free to join in, grab the banner, and/or share your WoW or Desperately Wanting Wednesday lists with me.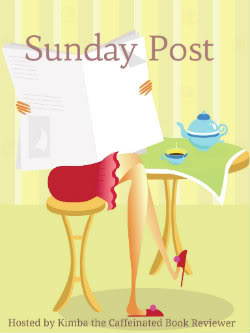 The Sunday Post

was originally created by

Kimba the Caffeinated Reviewer

. It's a weekly meme hosted by the lovely Kimba, where you can share any news that has to do with your blog, re-cap the week, and/or show off what you received in your mailbox. All you have to do is link up your post on Sunday's and hop around the various other's participating and see what news they have to share. I'll be doing this the second and fourth week of every month, just to keep you guys aware of the bloggish happenings going on here at,

A Soul Unsung

.