So, I know it's been a few days since I've actually posted anything, but I've been experiencing some computer issues. The long and short of it, I ended up having to save all of my important files to my external drive and then had to wipe the hard drive completely clean and start all over again. So, it's taken me a few days to kind of get everything back as far as programs and other odds and ends goes. There's that and then there's the fact that I've been completely exhausting and also going through some personal things, so I took a couple extra days to try and sort through some of that.

I do have plans to play catch up a little bit here and there, so if you see a late post for Teaser Tuesday and a couple other's between now and the end of this week, it's just me trying to catch up. I also have a giveaway/interview with Darcy Pattison coming up as well. It will be my first giveaway and it will also be my first author interview as well, so as soon as I'm finished reading the book there will be a giveaway/interview going on. Her book, The Wayfinder, has been absolutely wonderful so far. It's a pretty fast paced read and filled with lots of action and adventure. If you enjoyed the Harry Potter series then you will more than likely enjoy this book as well.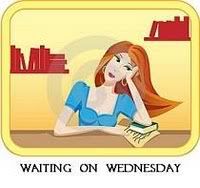 "Waiting On" Wednesday (or ya know WoW!) is a nifty little weekly event, hosted by the ever so lovely Jill at Breaking The Spine that puts the spotlight on various new and upcoming book releases that have become the"ohmigod! i gotta have this or i'll just die," eagerly anticipated.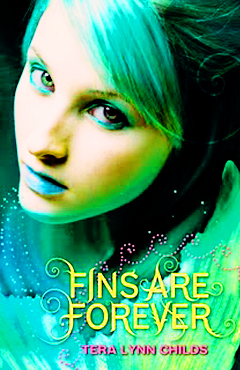 Fins Are Forever
By Tera Lynn Childs
Publisher: Katherine Tegen Books
Publish Date: June 28, 2001
Format: Hardback, pp 272
Age Demographic: Young Adult
b&n // amazon

On Lily Sanderson's eighteenth birthday she'll become just a girl—still a mer girl, true, but signing the renunciation paperwork will ink Princess Waterlily of Thalassinia out of existence. That leaves plain old Lily living on land, dating the boy she loves, and trying to master this being human thing once and for all.

Now that Lily and Quince are together, mer-bond or not, she's almost content to give up her place in the royal succession of Thalassinia. But just when she thinks she has everything figured out, Lily's father sends a certain whirlpool-stirring cousin to stay with her on land. What did Doe do to get herself exiled from Thalassinia and stuck in terraped form, when everyone knows how much she hates humans? And why why why is she batting her eyelashes at Lily's former crush, Brody?

The seafoam on the surf comes when a merboy from Lily's past shows up. Tellin asks Lily for something that clouds her view of the horizon. There's a future with Quince on land, her loyalty to the kingdom in the sea, and Lily tossing on the waves in the middle. Will she find a way to reconcile her love, her duty, and her dreams?

*Summary taken from Goodreads.