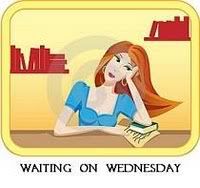 "Waiting On" Wednesday (or ya know WoW!) is a nifty little weekly event, hosted by the ever so lovely Jill at Breaking The Spine that puts the spotlight on various new and upcoming book releases that have become the"ohmigod! i gotta have this or i'll just die," eagerly anticipated.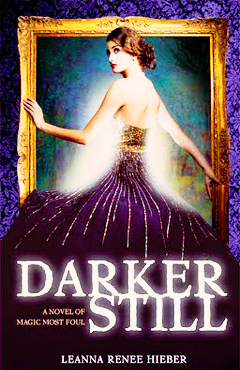 Darker Still
By Leanna Renee Hieber
Publisher: Sourcebooks Fire
Publish Date: November 1, 2011
Format: Hardback, pp 336
Age Demographic: Young Adult
b&n // amazon

The Picture of Dorian Gray meets Pride and Prejudice, with a dash of Dr. Jekyll and Mr. Hyde.

New York City, 1882. Seventeen-year-old Natalie Stewart's latest obsession is a painting of the handsome British Lord Denbury. Something in his striking blue eyes calls to her. As his incredibly life-like gaze seems to follow her, Natalie gets the uneasy feeling that details of the painting keep changing...

Jonathan Denbury's soul is trapped in the gilded painting by dark magic while his possessed body commits unspeakable crimes in the city slums. He must lure Natalie into the painting, for only together can they reverse the curse and free his damaged soul.

*Summary taken from Goodreads.
I can't help but think the girl on the cover reminds me so much of Taylor Swift in a funny sort of way. She's absolutely gorgeous, the girl on the cover, is who I'm referring to and I would absolutely kill to have that dress she's wearing. I love the way that she's sort of looking back over her shoulder at you as if she's keeping a secret and you'll have to follow her through the looking glass to the other side to find out what it is. Also, this is Steampunk (quite possibly more Gaslamp I think), which is a new genre that I find myself slipping more and more into quite a bit these days. I really am enjoying these time period pieces, maybe I just needed a chance. Maybe I'm learning to appreciate the whirl-wind romance of it all, these days. I don't know, whatever it is, it's got a hold of me and it won't let go and I'm seriously excited about this book.