W...W...W...Wednesdays is a weekly feature at Should Be Reading. It's pretty much a weekly game of "what are you reading currently/plan to read/have read." And all you have to do to play along are these three things:
01.
What Are You Currently Reading?
02.
What Did You Recently Finish?
03.
What Do You Think You'll Read Next?
CURRENTLY READING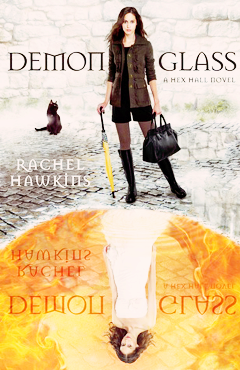 Demonglass
By Rachel Hawkins
b&n
//
amazon
Published Date:
March 1, 2011
Publisher:
Hyperion Book CH
Book Format:
Hardback; pp
Age Demographic:
Young Adult 368
Sophie Mercer thought she was a witch.

That was the whole reason she was sent to Hex Hall, a reform school for delinquent Prodigium (aka witches, shapeshifters, and fairies). But that was before she discovered the family secret, and that her hot crush, Archer Cross, is an agent for The Eye, a group bent on wiping Prodigium off the face of the earth.

Turns out, Sophie's a demon, one of only two in the world—the other being her father. What's worse, she has powers that threaten the lives of everyone she loves. Which is precisely why Sophie decides she must go to London for the Removal, a dangerous procedure that will destroy her powers.

But once Sophie arrives she makes a shocking discovery. Her new friends? They're demons too. Meaning someone is raising them in secret with creepy plans to use their powers, and probably not for good. Meanwhile, The Eye is set on hunting Sophie down, and they're using Archer to do it. But it's not like she has feelings for him anymore. Does she?

*Summary taken from Goodreads.
Cold Kiss
By Amy Garvey
Publisher: Harper Teen
Publish Date: September 20, 2011
Format: Hardback, pp 304
Age Demographic: Young Adult
b&n // amazon

When her boyfriend, Danny, is killed in a car accident, Wren can't imagine living without him. Wild with grief, she uses the untamed powers she's inherited to bring him back. But the Danny who returns is just a shell of the boy she once loved.

Wren has spent four months keeping Danny hidden, while her life slowly unravels around her. Then Gabriel DeMarnes transfers to her school and somehow, inexplicably, he can sense her secret. Wren finds herself drawn to Gabriel, who is so much more alive than the ghost of the boy she loved. But Wren can't turn her back on Danny or the choice she made for him—and she realizes she must find a way to make things right, even if it means breaking her own heart.

Amy Garvey's transcendent teen debut is perfect for fans of Shiver and Beautiful Creatures. Wren's unforgettable voice and story will stay with readers long after the last page is turned.

*Summary taken from Goodreads.
RECENTLY FINISHED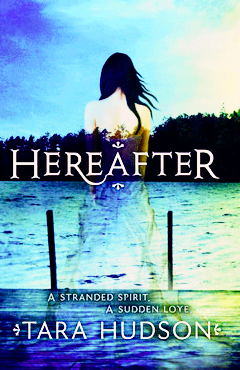 Solid
By: Tara Hudson
E-ARC Provided by Publisher via Netgalley
b&n // amazon
Published Date: June 7, 2011
Publisher: HarperTeen
Book Format: Hardback; pp 416
Age Demographic: Young Adult

Can there truly be love after death?

Drifting in the dark waters of a mysterious river, the only thing Amelia knows for sure is that she's dead. With no recollection of her past life—or her actual death—she's trapped alone in a nightmarish existence. All of this changes when she tries to rescue a boy, Joshua, from drowning in her river. As a ghost, she can do nothing but will him to live. Yet in an unforgettable moment of connection, she helps him survive.

Amelia and Joshua grow ever closer as they begin to uncover the strange circumstances of her death and the secrets of the dark river that held her captive for so long. But even while they struggle to keep their bond hidden from the living world, a frightening spirit named Eli is doing everything in his power to destroy their newfound happiness and drag Amelia back into the ghost world . . . forever.

Thrilling and evocative, with moments of pure pleasure, Hereafter is a sensation you won't want to miss.

*Summary taken from Goodreads.
Daimon: The Prequel
By: Jennifer L. Armentrout
E-Book Provided Free Through Spencer Hill Press
b&n // amazon
Published Date: May 6, 2011
Publisher: Spencer Hill Press
Book Format: Paperback; pp 86
Age Demographic: Young Adult

"Love in my world usually ended up with someone hearing 'I smite thee!' as she was cursed to be some lame flower for the rest of her life."

For three years, Alexandria has lived among mortals—pretending to be like them and trying to forget the duty she'd been trained to fulfill as a child of a mortal and a demigod. At seventeen, she's pretty much accepted that she's a freak by mortal standards… and that she'll never be prepared for that duty.

According to her mother, that's a good thing.

But as every descendant of the gods knows, Fate has a way of rearing her ugly head. A horrifying attack forces Alex to flee Miami and try to find her way back to the very place her mother had warned her she should never return—the Covenant. Every step that brings her closer to safety is one more step toward death… because she's being hunted by the very creatures she'd once trained to kill.

The daimons have found her.

*Summary taken from Goodreads.
TO BE READ NEXT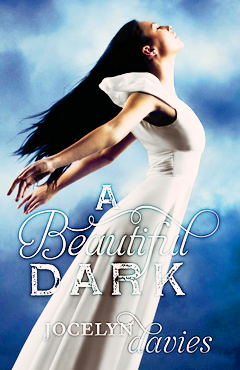 By Jocelyn Davies
Publisher: HarperCollins
Publish Date: September 27, 2012
Format: Hardback, pp 400
Age Demographic: Young Adult
b&n // amazon

On the night of Skye's seventeenth birthday, she meets two enigmatic strangers. Complete opposites--like fire and ice--Asher is dark and wild, while Devin is fair and aloof. Their sudden appearance sends Skye's life into a tailspin. She has no idea what they want, or why they seem to follow her every move--only that their presence coincides with a flurry of strange events. Soon she begins to doubt not just the identity of the two boys, but also the truth about her own past.

In the dead of a bitingly cold Colorado winter, Skye finds herself coming to terms with the impossible secret that threatens to shatter her world. Torn between Asher, who she can't help falling for, and Devin, who she can't stay away from, the consequences of Skye's choice will reach further than the three of them could ever imagine.

*Summary taken from Goodreads.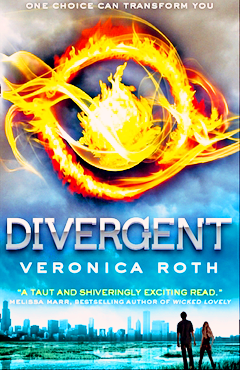 Divergent
By Veronica Roth
b&n
//
amazon
Published Date:
May 3, 2011
Publisher:
Katherine Tegen Books
Book Format:
Hardback ;; pp 496
Age Demographic:
Young Adult
In Beatrice Prior's dystopian Chicago world, society is divided into five factions, each dedicated to the cultivation of a particular virtue—Candor (the honest), Abnegation (the selfless), Dauntless (the brave), Amity (the peaceful), and Erudite (the intelligent). On an appointed day of every year, all sixteen-year-olds must select the faction to which they will devote the rest of their lives. For Beatrice, the decision is between staying with her family and being who she really is—she can't have both. So she makes a choice that surprises everyone, including herself.

During the highly competitive initiation that follows, Beatrice renames herself Tris and struggles alongside her fellow initiates to live out the choice they have made. Together they must undergo extreme physical tests of endurance and intense psychological simulations, some with devastating consequences. As initiation transforms them all, Tris must determine who her friends really are—and where, exactly, a romance with a sometimes fascinating, sometimes exasperating boy fits into the life she's chosen. But Tris also has a secret, one she's kept hidden from everyone because she's been warned it can mean death. And as she discovers unrest and growing conflict that threaten to unravel her seemingly perfect society, she also learns that her secret might help her save those she loves . . . or it might destroy her.

Debut author Veronica Roth bursts onto the YA scene with the first book in the Divergent series—dystopian thrillers filled with electrifying decisions, heartbreaking betrayals, stunning consequences, and unexpected romance.

*Summary taken from Goodreads.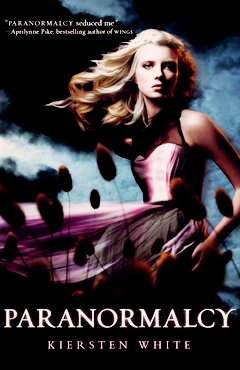 Paranormalcy
By Kiersten White
b&n
//
amazon
Published Date:
August 2010
Publisher:
HarperTeen
Book Format:
Hardback; pp 335
Age Demographic:
Young Adult
Weird as it is working for the International Paranormal Containment Agency, Evie's always thought of herself as normal. Sure, her best friend is a mermaid, her ex-boyfriend is a faerie, she's falling for a shape-shifter, and she's the only person who can see through paranormals' glamours, but still. Normal.

Only now paranormals are dying, and Evie's dreams are filled with haunting voices and mysterious prophecies. She soon realizes that there may be a link between her abilities and the sudden rash of deaths. Not only that, but she may very well be at the center of a dark faerie prophecy promising destruction to all paranormal creatures.

*Summary taken from Goodreads.
Book Reviews Coming To A Blog Near You
Daimon: The Prequel by Jennifer L. Armentrout
Hereafter by Tara Hudson
The Mephisto Covenant by Trinity Faegen
Evermore by Alyson Noel
The Girl of Fire and Thorns by Rae Carson
Putting Makeup On Dead People by Jen Violi
The Wayfinder by Darcy Pattinson
The Faerie Ring by Kiki Hamilton
What are you reading?