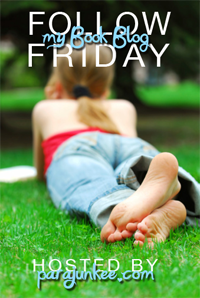 Happy Follow Me Friday, everyone! The long and short of it, life is crazy and reading is my life, basically. So, yeah this feature is awesomesauce.

Go visitParajunkee's View, to get the deets on it and start having some fun. It's all about meeting some new people, finding new blogs to follow, and basically just having fun with awesome people.



This week she's featuring the fabulous MEGAN THE BOOK ADDICTED GIRL! I'm following her, if you're not then you should be. Seriously, she's awesome, her blog is awesome, and you'd be even more awesome if you were to follow her!


THE QUESTION OF THE WEEK
"Let's step away from books for a second and get personal. What T-Shirt slogan best describes you?"
The t-shirt below, pretty much describes the geek that I are!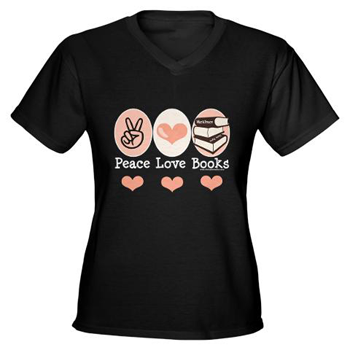 Brought to you by the ever awesome and fiercely amazing CRAZY FOR BOOKS. Want to make a connection with a fellow blogger? Feel the need for a few new followers? Or you just want to spread some blogger spirit and love? Well, this is totally the "blogger hop" for you and you can find out how to do all that at CRAZY FOR BOOKS.

THE QUESTION OF THE WEEK
"Highlight one book you have received this week (for review, from the library, purchased at the store, etc.) that you can't wait to dig into!"
I have two that I'm going to highlight (yes! I know this is cheating, sorry can't help it. deal!) this week, one that I was surprised to receive and one that I sort of new was coming and kind of can't wait to dig into.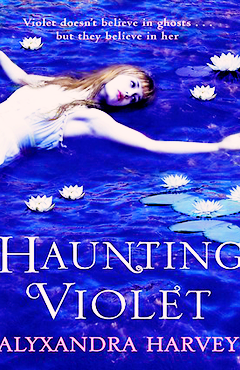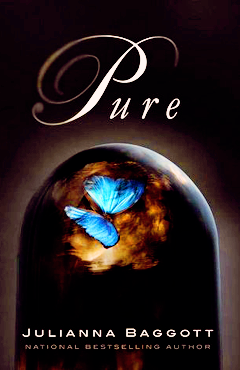 I've already read a sneek peek of the prolouge and first chapter of Pure by Julianna Baggott and I cannot wait to really sink into it. It's a dystopian and it gets off to quite an interesting start, the imagery and author's turn of phrase just flows effortlessly. Plus, it's a fat book, and I love fat books. So, be on the look out for it when it's on the shelves in February.

The next book that I got, was a surprise to me. I had orginally going to be a part of a book tour for Haunting Violet by Alyxandra Harvey through one that Jenn from I Read Banned Books was hosting and then an actual finished copy for review came in the mail to me today and I think I pratically scarred neighbors nine counties away for life, yo! The cover of it is seriously gorgeous (it's all purplel-y with start contrasts of white) and the beautiful pale model on the cover floating in the water reminds me so very much of Michelle Williams.

Gosh, I love new book smell, it's infinitely better than new car smell. Seriously. The rivalry is no comparison!