Third Sentence Thursday is a nifty little weekly meme hosted by Sniffly Kitty's Mostly Books.

1) Take the book you are reading now and post the third sentence
2) Review this sentence anyway you want (funny and silly reviews encouraged)
3) Post a link to your sentence here or if you don't have a blog, just post it in the comments!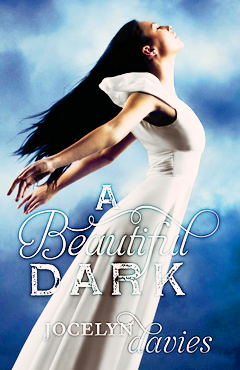 By Jocelyn Davies
Publisher: HarperCollins
Publish Date: September 27, 2012
Format: Hardback, pp 400
Age Demographic: Young Adult
b&n // amazon

"I almost slipped four different times as I walked from my car to the front door. The wind sliced at my neck where it was exposed beneath my hat, and I scanned up and down the street for signs of life." (pp ;; 07)

On the night of Skye's seventeenth birthday, she meets two enigmatic strangers. Complete opposites--like fire and ice--Asher is dark and wild, while Devin is fair and aloof. Their sudden appearance sends Skye's life into a tailspin. She has no idea what they want, or why they seem to follow her every move--only that their presence coincides with a flurry of strange events. Soon she begins to doubt not just the identity of the two boys, but also the truth about her own past.

In the dead of a bitingly cold Colorado winter, Skye finds herself coming to terms with the impossible secret that threatens to shatter her world. Torn between Asher, who she can't help falling for, and Devin, who she can't stay away from, the consequences of Skye's choice will reach further than the three of them could ever imagine.

*Summary taken from Goodreads.
If that doesn't have you hooked like a fish flopping about, then I don't know what will. lol. :P
{Small Note: This book was received through Netgalley via HarperCollins, in exchange for an honest review which I will provide in a timely manner. No money exchanged hands, I review books for fun because I love to read. I am not interested in monetary gain.

The review will be coming shortly, any quotes or references may be subject to change once the novel is finalized and released.}