❝YA AUTHOR'S APPRECIATION FEATURING❞

STEPHANIE PERKINS

By FELICIA @ LIVING LIFE THROUGH BOOKS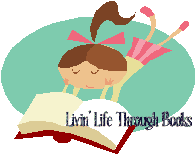 So I've been asked to write a post for YA Author's Appreciation, about an author who's changed my point of views in reading YA novels and those that have made their mark on us, and to choose what we are willing to read an what we aren't willing to read. The author that I decided to gush about is Stephanie Perkins. Many of you know her as the critically acclaimed YA author of Anna And The French Kiss. She has also written the novel, Lola And The Boy Next Door.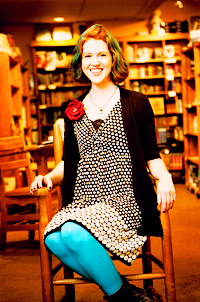 Now normally, I love reading romance novels, especially YA. But ever since I got my hands on a copy of Anna And The French Kiss, I felt that Perkins defined the epitome of what a YA romance novel should be.

I have read a lot of books in my day, and let me tell you, there are a LOT of YA authors who seem to be more daring and racy about relationships and romance in this century. Lord knows I'm not an expert on either, but when you read a romance novel, it shouldn't be just about the sex scenes and the love scenes. It should also be about real life situations, consequences, and the changes that a character goes through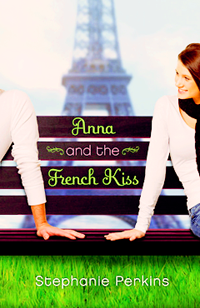 I believe that Perkins does exactly that, especially when I read Anna And The French Kiss. I was completely blown away by the characters and the feelings that they were going through. Perkins made me fall in love with YA romance all over again. It also made me more reluctant to read YA romance novels that are more racy. When a romance novel is well written such as Anna And The French Kiss, there is no need for authors to go overboard.

Perkins writes in a way that leaves you blushing, breathless, and wanting more. She doesn't write with all that extra added junk, and makes the relationships seem more real. If it's a Stephanie Perkins novel, it's guaranteed that I'm going to devour it. At least to me, Stephanie Perkins has made her mark, and is here to stay.