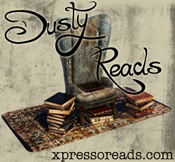 Dusty Reads is a weekly post featuring a book that has been sitting unread on your home shelf for some time. To participate, add your name to the linky and try to visit a few of the others. Books don't have to be 'x' years old. If you've had the book for a few months without reading it, it's dusty! This meme is hosted by the lovely Giselle @ Xpresso Reads.
Dusty Reads #02
featuring She's So Dead To Us by Kieran Scott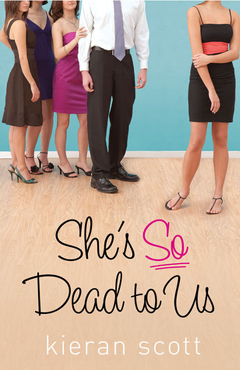 She's So Dead To Us
Author: Kieran Scott
Publisher: Simon & Schuster Books For Young Readers
Published: Reprint ;; April 26, 2011

Ally Ryan would rather be in Maryland. She would rather be anywhere, in fact, than Orchard Hill, site of her downfall. Well, not hers exactly—but when your father's hedge fund goes south and all your friends lose their trust funds, things don't look so sunny for you.

Her mother moved her to Maryland to flee the shame, but now they're moving back. Back to the country-club, new-car-every-year, my-family-came-over-on-the-Mayflower lifestyle that Ally has outgrown. One bright spot, however, is gorgeous, intense Jake Graydon. But it won't be easy for the two of them to be together—not if his friends (her former friends) have anything to say about it.

Is Ally ready to get thrown back into the drama of the life she left behind?

Summary taken from: Goodreads.
Funny thing about this book, I originally read the second book in the series He's So Not Worth It first through a galleygrab, because at the time I didn't know that it was part of a series. I actually really enjoyed it enough that I finished it in one day and was surprised that it was so easy to read and I was able to really connect with the character's and their stories, even though I had yet to read the first book. So, a few months ago I found a copy of the She's So Dead To Us on the bargain table in my local bookstore and had to have it immediately. I'm definitely planning on reading this one and also This Is So Not Happening at some point this summer. I think they'll make the perfect summer reads for sure.
Tell me, what's your dusty read?