Book Blogger's Appreciation
Day #01
Today's topic: Appreciation! There are no awards this year, but it can still be hard to navigate the huge universe of book blogging. Share with your readers some of the blogs you enjoy reading daily and why.


This is my first to participate in the BBAW and I thought it would be a lot of fun, especially since I get to shine the "spotlight" on some of my favorite blogs to visit and some pretty awesome bloggers and pals that I've come across, within the last year and more. I've been lucky enough to get to know some pretty awesome and talented bloggers, who are not only generous and helpful, but wonderfully charming and fun people as well. They're my mind of people, bookish nerds making reading fun. And they don't get near enough credit for the virtual awesome that they bring!

So, I thought I'd share with you a few of my favorites, in no particular order!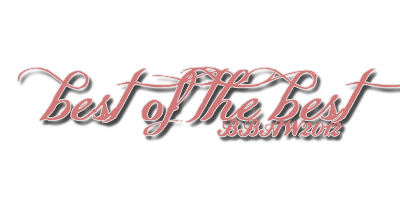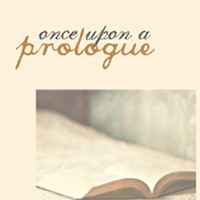 Molli @ Once Upon A Prolouge
, is not only my best friend and fellow blogger, but she's also one of my favorite blogs to visit. She has a fantastic little feature where she writes letter's to herself, called the
If I Could Write A Letter To Me
. She tackles all sorts of topics like blog stats, ARC's, starting a book blog, etc. They're all inspiring and filled with wonderful little helpful hints to any newbie who would like to become invested in the book blogging community. Plus, she's amazingly insightful with her book reviews, that just make me want to run right out to the nearest book store and nab up that book immediately, take it home, and tear through it as voraciously as I can. She's just a really super fun, awesome chick and I'm totally glad that she's become one of the best parts of my life, bookish and personal.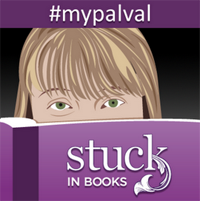 Valerie @ Stuck In Books
, is filled with so much awesome! She's fun to gab about books to and her blog is filled with a lot of super fun features and amazing things. I alwyas like visiting to see what's happening next, whether it's her hot torrid love affair with
anything
Jennifer Armentrout or it's the next greatest book to hit the shelves, her blog is just brimming with so much cool factor and wow that it's hard to contain the excitement when I see the newest post pop in my inbox.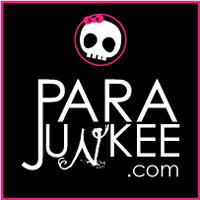 Rachel @ Parajunkee
, was one of the first book blogs that I visited and one that I totally look up to. It's filled with lots of fun things and pretty everything paranormal imaginable, which makes it even more cool! She's just a really fun, laid-back chick that anyone would be lucky to get to know. I sort of like how she beats to her own drum and doesn't really give a fig what other's think. Like, she's so not afraid to speak her mind, but she does it while preserving her own integrity. Plus, she's super duper talented as all get out. I mean, have you
LOOKED
at her blog lately?! Her graphics and designs are pretty much the bomb-diggity, sure!!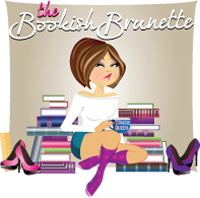 Ashley @ The Bookish Brunette
, is my favorite zombie-lovin'-stiletto-heel-wearing-
freak
*ahem!* friend! She brings the awesome in whatever she's doing, whether it's creating bookcovers, blog designs, writing intelligent witty reviews, or offering some pretty kick-ass giveaways. She's pretty much known for her events, most especially her
Zombie Craze
event that she's been hosting since 2011. Dude! This event totally rocks my face off! *g* And it's something that you definitely don't want to miss out on either. Ashley, is just a super fantastic all around awesome person and her blog(s) are definitely one's that I look up to for sure. If I had a big sister blog, I'd want it to be hers.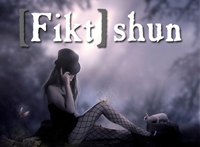 Rachel @ Fiktshun
. OMG! I don't even know how to begin to describe the amount of respect and love that I have for her blog(s). Whenever I want to know what's new and hot on the shelves, where I can find a good deal on a book, what new upcoming author I should be shouting about, and anything else bookish - I look to her blog. Seriously, it's that epic! Plus, she's one of the nicest and most generous bloggers in the community that I've come across. I might not always get to visit her blog(s) as much as I would like, but I'm always trying to set aside a little time during the week to take a peek and I'm definitely subscribed to her feeds and newsletter's, so I can get the skinny on all bookish things. Pretty much everything she posts is entertaining and super awesome in a lot of fun ways.

Dani, Heather, & Ally @ Refracted Light
, these girls are so jazzed, energized, and full of so much fun. Dani, is the one that I've had the most contact with, but I always enjoy the posts made to the blog by Heather and Ally, too. The blog is just filled with so many entertaining and fun features, that it makes you not want to miss out on anything. Their reviews are captivating, the giveaways are always fun and generous, and the girls are just awesome to get to know. This is definitely one of my super favorite blogs to visit, because I never know what may be in store for me.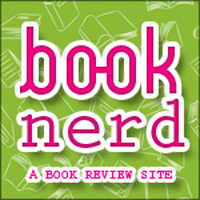 Giselle @ Book Nerd
, is one rockin' chick that I totally love to squee about books with. Plus, she has some killer graphic design skills too. I mean,
HELLO
?!, she's totally busy re-designing my blog which will be debuting this coming October. So, ya know, if she can put up with me and my ocd tendencies...then she can totally handle pretty much anything. Seriously, her blog is
KILLER
and it's filled with lots of informative things for anyone looking to either start their own book blog, bone up on their designing/html skills, and gab about books incessantly. Probably my favorite feature of her's is the most recent one that she just posted about a week or so ago,
The Newbie's Guide to Book Blogging
. This is one of the
"most<"
helpful and thorough guide's that I've seen in a while. Anyone can take away something new from this and she was awesome enough to share her tips and tricks, too. There are some golden gems to take away from these guides, so I definitely urge you to take a look at them and show her some massive blogger love.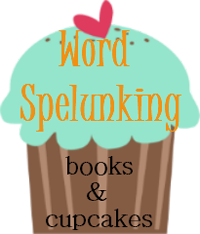 Aeicha @ Word Spelunking
, is a really sweet and fun girl to get to know. I totally love her bubbly personality and how fun and charmingly sweet her blog is. One of the first thing's that she did that both surprised me and totally made me smile like crazy, was purchase a book as a gift for me through Amazon. I can't remember exactly what book it was, but I had remembered commenting about it on her review for it when I was visiting her blog late one night and the next thing I know is that she had went straight to Amazon and purchased a copy for me. To this day, I'll never forget the kindess and the amazingly sweet and charming sunny disposition that she showed to me like that and she always shines like that on her blog. It's always filled with so many goodies and fun features, that she puts all of herself into. I love how in depth and honest she is with her reviews, actually I kind of look up to her reviews. She is just that amazing and I think everyone should be checking out her blog for sure.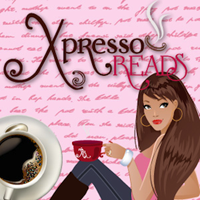 Giselle @ Xpresso Reads
, is always mentioning me in her tweets as one of her favorite "follow me friday's" and it's been a while since I've participated in that meme. I really need to get back to it, but I've gotten the chance to talk with her through comments on both of our blogs and a little here and there on Twitter, and she never fails to make me laugh or smile. She's just really all kinds of awesome and so is her blog and if you're not reading it, then you really should start now because it's filled with a lot of fun things. Her posts are so entertaining, as are her reviews among other things. I think my favorite feature that she has is her
Xpresso Weekly
, where she shares her book haul and weekly events and happenings that goes on at her blog. It's pretty much a lot of fun and you can totally catch up on what you might have missed that week, easy-peasy.
Tara @ Tater's Tall Tails
, is one of the newest blogs that I've started lucking around and visiting here and there. One of the things that I've noticed about her, is how energized and jazzed she is about books and how lively and funny she is in her reviews. It makes it a lot of fun to read her blog, because you never know what you might find there.
A special shout-out
would go to
Small Reviews
, because I've picked up some wonderful tips and tricks at helping to make my book blog a more enjoyable place just by checking out her many helpful hints and tutorials on how to do this or that. I would definitely recommend you to check these out, if you're looking to make improvements!
Share the blogger love and Participate in BBAW 2012!!!