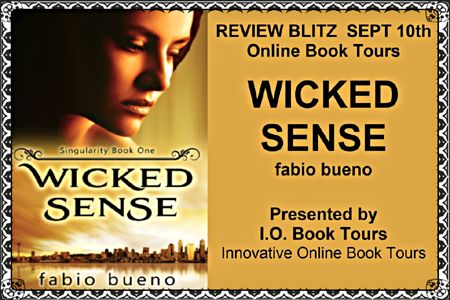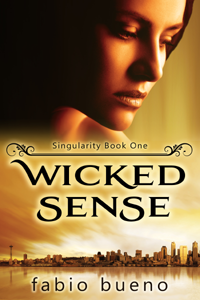 Wicked Sense by Fabio Bueno
Published
: August 9, 2012
Publisher
: Booklings Publishing
Age Demographic
: YA Urban Fantasy
Pages
: 580
Witches inhabit our world, organized in covens and hiding behind a shroud of secrecy—the Veil.

Skye's London coven sends her to Seattle's Greenwood High to find the Singularity, an unusually gifted witch who may break the Veil and trigger a dangerous new era of witch-hunting. Things get complicated when Skye meets a charming new classmate, Drake. Skye's job becomes even trickier when she clashes with Jane, an intimidating rival witch.

Drake falls for the mysterious Skye, but odd accidents, potion mix-ups, and the occasional brush with death kind of get in the way of romance. Once he discovers Skye is a witch, he goes to war for her, even though his only weapons are a nice set of abs and a sharp sense of humor.

Fighting off wicked Jane and the other dark forces hell-bent on seizing the Singularity's immense power, Skye and Drake will risk everything to save the covens.

Going on a date has never been harder.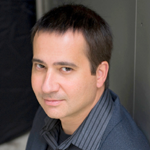 ABOUT FABIO BUENO
Website || Twitter || Facebook || Pinterest
Fabio Bueno
is the author of YA paranormal WICKED SENSE, family man, gamer, "runner," geek, kindle hugger, coffeeholic, SCBWIer, x-men hopeful, district 3 tribute, hufflepuff, daydreamer.
Fabio writes Young Adult/Urban Fantasy/Paranormal novels. He resides in the Pacific Northwest with his wife and kids. When not writing or reading, he geeks out with family and friends, solidifies his reputation as the world's slowest runner, and acts very snobbish about movies.
Author information taken from her Goodreads
.
Well, what are you waiting for?! Check out this awesome ya paranormal book NOW!!!
Blog Tour Brought To You In Part By: