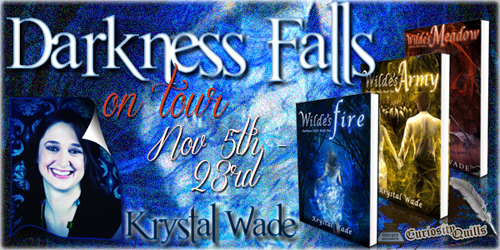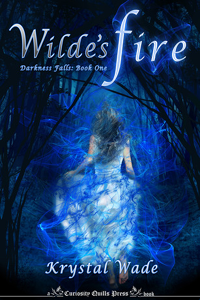 Published: May 13, 2012
Publisher: Curiosity Quills Press
Age Demographic: YA Paranormal Fantasy
Pages: 326
"There is no pain in this death, only peace, knowing I am going to die with the one I love the most."

Katriona Wilde has never wondered what it would feel like to have everything she's ever known and loved ripped away, but she is about to find out. When she inadvertently leads her sister and best friend through a portal into a world she's dreamed of for six years, she finds herself faced with more than just the frightening creatures in front of her. Kate's forced to accept a new truth: her entire life has been a lie, and those closest to her have betrayed her. What's worse, she has no control over her new future, and it's full of magic and horrors from which nightmares are made. Will Kate discover and learn to control who she really is in time to save the ones she loves, or will all be lost?
To Purchase Wilde's Fire: Amazon

Wilde's Fire is a truly phenomenal young adult fantasy, that is filled with wonderful suspense and intrigue. Krystal Wade's attention to beautiful detail, brings this story to life in so many unexpected wonderfully brilliant ways. The concept of this story, is both refreshing and unique, which readers will find compelling and interesting. The world was dark, scary, and enchanting all at the same time. There was amazing character development and rich subtle complexities hidden beneath this gem of fantasy.

Wilde's Fire takes off like a lightening rod. It's fast paced, beautifully written, and mystically stunning. Kate is an incredibly strong and resilient heroine, who is definitely worthy of fullfilling her part in the prophecy. Albiet a little skeptical when it comes to magic understandably so, she's written in such a way that it's easy to connect with her emotionally and find her extremely likable. She accepts the truth about herself and ponies up to take on the task ahead of her, which is such a refreshing quality about her. It's also an element that you don't see very often in young adult fiction.

The love story was beautifully written and breath taking. It was nice to see that Kate didn't just fall into her love interest's arms. She instead waits, until she has gotten to know him and then slowly realizes that she's fallen in love with him, another refreshing aspect of this wonderfully amazing novel. Arland, Kate's love interest, is amazingly sweet, handsome, and definitely charming in many ways. Kate's dreamed of him for so long, so when they meet their electric chemistry is completely off the charts epic. Sparks begin to fly and they begin to fall in head over feet in love with one another. Their relationship grows and deepens in the most realisticlly and organic way that I've probably ever read in a young adult novel. It's simply gorgeous to witness.

This book is probably one of the most gripping and wonderfully written books that I've read in a while. I don't normally read a whole lot of fantasy on a regular basis, but I would definitely pick up this book again and devour it in a heartbeat. It has some truly fantastic characters and an even more interesting world readers can definitely immerse themselves in. I would recommend this book to anyone who has enjoyed Joy Preble's Dreaming Anastasia series. You will not want to miss out on this series for sure!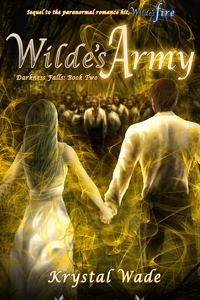 Wilde's Army
Krystal Wade

"Hello, Katriona."

Those two words spark fear in Katriona Wilde and give way to an unlikely partnership with Perth, the man she's been traded to marry for a favor. Saving her true love and protector Arland, her family, and their soldiers keeps her motivated, but the at-odds duo soon realizes trust is something that comes and goes with each breath of Encardia's rotting, stagnant air. The moment when concern for her missing sister spirals out of control, all thoughts of trust are pushed aside and she finds herself trapped by the daemon tricks Perth warned her of. However, rescuing those she loves is only half the problem. Kate still must get to Willow Falls, unite her clashing people, and form an army prepared to fight in order to defeat Darkness. When so many she's grown fond of die along the journey, her ability to play by the gods' rules is tested. How will she make allies when the world appears stacked against her? And will she still be Katriona Wilde, the girl with fire?
Wilde's Meadow
Krystal Wade

Happy endings are hard to find, and even though Katriona is in the middle of a war with someone who's already stolen more than she can replace, she aches for a positive future with her Draíochtans.

Armed with hope, confidence in her abilities, and a strange new gift from her mother, Kate ventures into the Darkness to defeat a fallen god.

Losses add up, and new obstacles rise to stand in the way. Is the one determined to bring Encardia light strong enough to keep fighting, or will all the sacrifices to stop those who seek domination be for nothing?

Character Profile
Katriona
Kate in Wilde's Fire

– Sheltered – Innocent – Scared - Intent on reuniting with her family and rescuing her friend – Emotional – A leader afraid to lead – Inwardly focused.

Kate in Wilde's Army – Intensely protective – Frustrated – Trust Issues – A leader coming into her own – Worries for others, sometimes putting herself at risk – Somewhat angry.



Kate in Wilde's Army

– Resolved to her fate – Annoyed at not knowing everything she should – Worried for the fate of her small army – At times, her anger and protection work simultaneously, making her very dangerous – Lost – A true leader of her people – The best of friends.

There are going to be a daily giveaway for a digital copy of Wilde's Fire that is open internationally - AND - a Grande Prize Giveaway consisting of a super awesome brand spankin' new Nexus 7!!!

How lucky are you ducks?! I mean, seriously check that puppy out!!!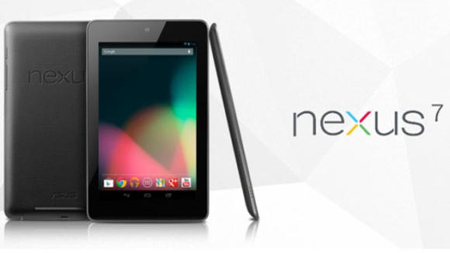 aRafflecopter giveaway

Don't forget to follow along with the rest of the tour, for more opportunities to check out awesome reviews, more chances to enter into the giveaway, and some pretty fantastic guest posts and interviews!!! It's totally gonna be A LOT of fun!
Wilde's Fire week:
Monday, November 5th - Book and a Latte
Tuesday, November 6th - Paranormal Reads
Wednesday, November 7th - Once Upon A Time
Thursday, November 8th - Urban Fantasy Investigations
Friday, November 9th - A Soul Unsung
Wilde's Army week:
Monday, November 12th - Good Choice Reading
Tuesday, November 13th - Simply Infatuated
Wednesday, November 14th - Chocolate Coated Reviews
Thursday, November 15th - The Non-Reluctant Reader
Friday, November 16th - A Buckeye Girl Reads
Wilde's Meadow week:
Monday, November 19th - Book Spark
Tuesday, November 20th - Alexia's Books and Such
Wednesday, November 21st - Reader Girls
Thursday, November 22nd - The Book Hookup
Friday, November 23rd - Book Faery