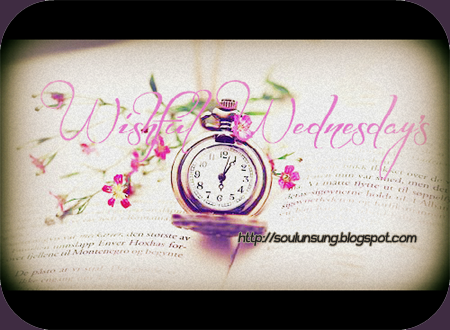 Wishful Wednesday was inspired by Waiting on Wednesday and Desperately Wanting Wednesday by Breaking The Spine and Parajunkee.
Wishful Wesnesday is my own little version of "Waiting On Wednesday". Every two weeks or so, I'll pick a topic or genre and list a few upcoming books (or book) that I'm anticipating the release for. This week, that book is going to be Nobody by the awesome Jennifer Lynn Barnes. I'm lucky enough to be participating in a book tour featuring this amazing book and a giveaway that you do not want to miss out on. Stay tuned within the next week, there will be a giveaway for a finished copy of Nobody and a paperback (which will be releasing the same day) for a copy of Every Other Day. One lucky winner will get both of the books.

Feel free to join in, grab the banner, and/or share your WoW or Desperately Wanting Wednesday lists with me.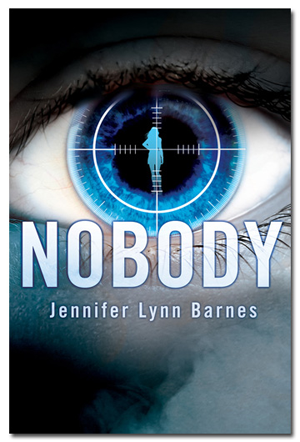 Nobody by Jennifer Lynn Barnes
Expected Publication: January 22, 2013
Read the prolouge.
Read Chapter 1.
There are people in this world who are Nobody.
No one sees them. No one notices them. They live their lives under the radar, forgotten as soon as you turn away.

The Institute finds these people when they're young and takes them away for training. But an untrained Nobody is a threat to their organization. And threats must be eliminated.

Sixteen-year-old Claire has been invisible her whole life, missed by the Institute's monitoring. But now they've ID'ed her and send seventeen-year-old Nix to remove her. Yet the moment he lays eyes on her, he can't make the hit. It's as if Claire and Nix are the only people in the world for each other. And they are—because no one else ever notices them.
That's why they make the perfect assassins.
TO PURCHASE A COPY OF NOBODY BY JENNIFER LYNN BARNES visit:
Amazon | Barnes&Noble | Book Depository