Lately, I've started to notice that my reading habits have starting to change. Like, there's this whole new genre in young adult books that I've been drawn to lately, the New Adult books. And, so far, the few that I've actually read have been super good. My favorite one was actually my favorite book that I read last year,
Pushing The Limits
by
Katie McGarry
. I've found myself just really gravitating toward these books. Like, there are other books in this genre that I really would like to read this year. So, I thought I'd share a few of them with you.

New Adult Books To Read
In 2013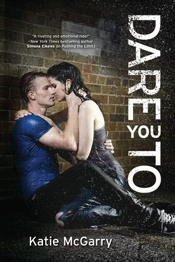 "I dare you..."

If anyone knew the truth about Beth Risk's home life, they'd send her mother to jail and seventeen-year-old Beth who knows where. So she protects her mom at all costs. Until the day her uncle swoops in and forces Beth to choose between her mom's freedom and her own happiness. That's how Beth finds herself living with an aunt who doesn't want her and going to a school that doesn't understand her. At all. Except for the one guy who shouldn't get her, but does. (Read more on Goodreads.)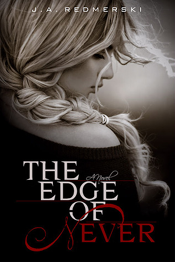 Twenty-year-old Camryn Bennett had always been one to think out-of-the-box, who knew she wanted something more in life than following the same repetitive patterns and growing old with the same repetitive life story. And she thought that her life was going in the right direction until everything fell apart. (Read more on Goodreads.)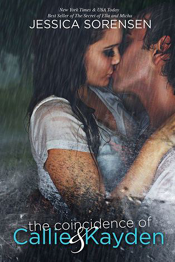 There are those who don't get luck handed to them on a shiny platter, who end up in the wrong place at the wrong time, who don't get saved.

Luck was not on Callie's side the day of her twelfth birthday when everything was stolen from her. After it's all over, she locks up her feelings and vows never to tell anyone what happened. Six years later her painful past consumes her life and most days it's a struggle just to breathe. (Read more on Goodreads.)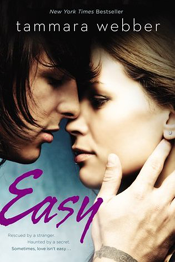 Rescued by a stranger. Haunted by a secret. Sometimes, love isn't easy…

He watched her, but never knew her. Until thanks to a chance encounter, he became her savior…

The attraction between them was undeniable. Yet the past he'd worked so hard to overcome, and the future she'd put so much faith in, threatened to tear them apart.

Only together could they fight the pain and guilt, face the truth—and find the unexpected power of love.
Sometimes discovering the truth can leave you more hopeless than believing the lies…

That's what seventeen-year-old Sky realizes after she meets Dean Holder. A guy with a reputation that rivals her own and an uncanny ability to invoke feelings in her she's never had before. He terrifies her and captivates her all in the span of just one encounter, and something about the way he makes her feel sparks buried memories from a past that she wishes could just stay buried. (Read more on Goodreads.)

These books sound like they are going to be amazing and I'd be lying if I said I didn't want to read Dare You To like yesterday! Other New Adult books that I want to read this year are Beautiful Disaster by Jamie McGuire, From Ashes by Molly McAdams, Falling For Summer by Kailin Gow, and Ten Tiny Breaths by K.A. Tucker.


How about you? What changes to your reading habits have you started to notice? Is there a new "genre" of books that you are drawn to at the moment? What is it and what books are you dying to read?
I'd love to hear your thoughts, just leave a comment below and share!