Power. Witchcraft and Freedom.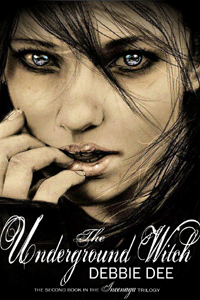 The Underground Witch




Author

: Debbie Dee


Genre

: YA Paranormal


Goodreads




As the last of the Incenaga Witches, Emmeline has been tortured, abused, and forced to use her power to kill. But unlike the Incenagas before her, she has survived. With her freedom restored, she should feel safe, invincible even. After all, she has the protection of Erick's army and a power strong enough to obliterate any enemy. Yet Emmeline lives in fear for the next person who will try to control her, and no one can seem to find the tyrant threatening to claim her.

Until it's too late.

With everything on the line, and the enemy at her throat, Emmeline has no choice but to convince Erick she no longer loves him (or risk him following her) and disappear with the one person she vowed to hate. But when she finds a way to take back her freedom and fight for Erick, will Emmeline be able to use her power like never before? Even if it kills her?

In

The Underground Witch

, the second novel of the

Incenaga Trilogy

,

Debbie Dee

delivers enough adventure, heartbreak, and suspense to captivate readers at every turn.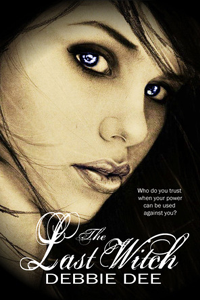 The Last Witch




Author

: Debbie Dee


Published

: September 12, 2012


Publisher

: Dolce Books


Pages

: 246


Genre

: YA Paranormal


Goodreads




For generations the Incenaga Witches have been forced to use their power to fulfill the wishes of others until they are drained of their magic and left to die. Desperate to protect his infant daughter - the last surviving witch - Emmeline's father escapes with her to the forests where he vows to keep her hidden from the world and from the truth.

Sixteen years later, Emmeline is discovered and finds herself in the grip of a traitor who will stop at nothing to get what he wants, even if it means abusing her power until she dies. As she fights to regain her freedom she is faced with a choice between a prince who offers a lifetime of security and a common gamekeeper who has no idea of her power, but offers his heart.

But who can she trust when her power can be used against her?
Amazon
|
Barnes&Noble