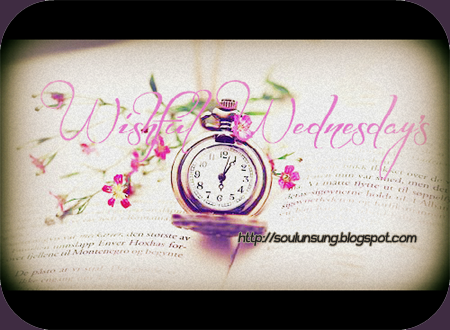 Wishful Wednesday was inspired by

Waiting on Wednesday

and

Desperately Wanting Wednesday

by

Breaking The Spine

and

Parajunkee

.
Wishful Wesnesday

is my own little version of "Waiting On Wednesday". Every two weeks or so, I'll pick a topic or genre and list a few upcoming books (or book) that I'm anticipating the release for. This week, that book is going to be

Eternal Echoes (Emblem of Eternity #2)

by the amazingly talented

Angela Corbett

. I just finished reading the first book in the series

Eternal Starling (Emblem of Eternity #1)
and absolutely fell in love with her writing, the characters, and the story of soulmates destined to be together that she had to tell. She is definitely on my auto-buy list, for sure! So, stay tuned into the blog, because there will be a review for
Eternal Starling
, as well as an interview with
Angela Corbett
and giveaway coming to the blog June 13th (as part of my
YA Crossover to NA
event) that you don't want to miss out on!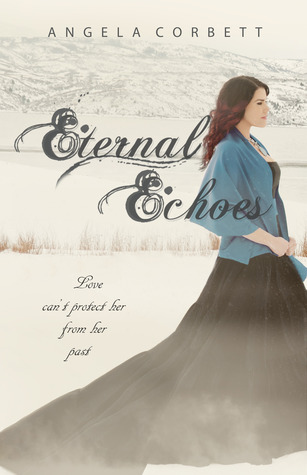 Eternal Echoes (Emblem of Eternity #2)

by

Angela Corbett


Expected Publication: Summer 2013
Publisher: Midnight Sands Publishing
Age Demographic: YA/NA Paranormal
She thought she stopped the evil.

She thought she was safe.

Everything she thought was wrong.

Almost four months have passed since Evie Starling learned she was a Tracker and helped defeat a Daevos Clan that was taking others like her—but that wasn't the end of the abductions. As an unknown evil emerges, Evie vows to help solve the mystery of the missing Trackers, regardless of the risk.

While she attempts to balance her life with the dangers constantly present, another threat surfaces. A strange sickness is crippling those around her, and Evie can't help wondering if she's somehow the cause.

With new powers she doesn't understand and can't control, she turns to Alex and Emil, her two soul mates, for help. But her feelings for them both are tearing her apart. She knows she has to decide between them; however, her memories are only making that choice more difficult.

As the world around her is thrown into chaos, Evie is confronted with what could be a destiny-altering truth. Will she accept her history, her memories, and her role in this life, or choose to ignore the echoes of her past?
As a child, Angela Corbett's most prized possession was a set of read-along books. She used to follow along with the narrator on the stereo and dream of when she would be able to read by herself. Her childhood reading habit led her to consider her future career.



Eternal Starling

is her debut novel and the first book in the

Emblem of Eternity

trilogy.
TO PURCHASE A COPY OF ETERNAL STARLING BY ANGELA CORBETT visit:
Amazon
|
Barnes&Noble
|
Book Depository