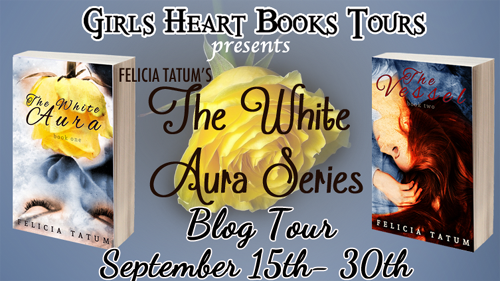 I'm excited to be a part of the
White Aura Series Blog Tour
! It's a New Adult Paranormal series that looks all kinds of amazing and I can't wait to share what it's about with you. Plus, there's a couple of exciting perks, like a giveaway and a playlist for both of the books for you to check out.
Here's the scoop on the
WHITE AURA SERIES
by Felicia Tatum!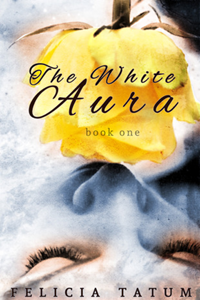 In White Aura, how do you live with the gut clenching truth that the one you love will die if you meet them? Twenty year old sorcerer Scott Tabors is learning how. After seeing seventeen year old Olivia Whitehead outside of a coffee shop, his heart will never be the same. He longs for her, he wants her, and he knows she will be his. They are heart mates. …but due to a curse on his family, he can't meet her. Not yet. So for now, he visits her in her dreams. Her dreams, where he can tell her everything but his name.
Olivia Whitehead is a typical junior in high school. She and her best friend are having the time of their lives, but she can't help but notice the changes happening to her. Especially the changes in her heart after she begins dreaming about a mysterious dark haired young man. But what will happen when the school heartthrob decides he wants Olivia? Will she realize the dream man is real or will she move on?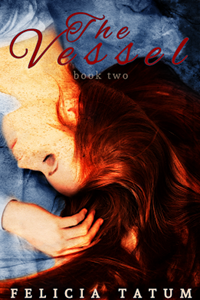 In Vessel, Scott and Olivia survived the dreaded dance, only to be faced with the aftermath of their meeting. Now, they are on the hunt for the descendant of Devlin Hart, the sorcerer who originally cast the curse on the Tabors family, while making the best of every moment they have together. With everything that's happening, will their love be able to make it?
Olivia's happiness with Scott is cut short. When unexpected events thrust her in an interesting situation, she must make the best of what she has, while trying to save herself. She loves Scott, but can't shake the uneasiness of what's happening. When her parents are taken, her brother comes back to town, and mysterious men start following her, Olivia must reach deep inside to find her true self.
Scott is on the mission to break the curse on his beloved family, but will he also have to fight for Olivia's heart? When an interesting situation is thrown into their relationship, he must fight his jealousy and continue to woo the woman he loves. With the stress of the descendant and The Crimson Calamitous, will Scott be able to show Olivia just how much he cares for her before he loses her forever?
Felicia was nice enough to share her amazing playlists for both of these books, along with an excerpt from
White Aura
. I recommend listening to the playlist, while reading it to enhance the affect. Check them out below…the songs are fantastic! I'm not even bothered at all by the fact that there is a Taylor Swift song on there, because it's actually one I kind of like. I know I can't wait to listen to them non-stop on a steady loop as I'm reading the books.
The first five songs are for
White Aura
and the last five are for
Vessel.
Book Excerpt for
White Aura
There was a deer to my left, simply watching me. She was beautiful and majestic. She came towards me the moment I wished I could pet her. My hand slowly reached out and touched her course coat. Huge brown eyes looked into mine. There was no fear.
"You're lovely," I whispered.
"So are you," a deep voice said from behind me.
I turned violently, scaring the deer off into the trees. Mr. Sexy was standing five feet in front of me. Jeans and a fitted white t-shirt clothed his fit body.
"Of course I am, where else would I be?"
"I thought…well, I wasn't sure if this was our dream or just mine."
"It's ours Livvie. It's ours. Always ours."
And now for the giveaway, all you have to do is fill out the Rafflecopter below to be entered.
Giveaway
a Rafflecopter giveaway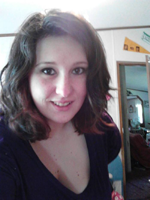 ABOUT FELICIA TATUM



Felicia Tatum
was born and raised in Tennessee. She always loved reading, and at the age of twelve began writing. Her passion for creating stories grew and in May 2012, she finally wrote her first novel, The White Aura.
She still lives in Tennessee with her daughter and her kitty. She loves cooking, books, and animals are some of her best friends. She watches a lot of Disney channel and often dreams up new book ideas. She's currently working on various projects, including the rest of the White Aura Series, the Scarred Hearts Series, and a novella series. Her dream is to write as many books as possible while entertaining as many people as possible.