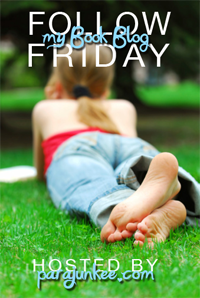 Happy Follow Me Friday, everyone! Once again, I'm late but I've got good things to say, so yeah. The long and short of it, life is crazy and reading is my life, basically. So, yeah this feature is awesomesauce.

Go here, to get the deets on it and start having some fun. It's all about meeting some new people, finding new blogs to follow, and basically just having fun with awesome people.



THE AWESOME FEATURE OF THE WEEK
Our names are Marie and Brie, and we both are behind Romance Around the Corner. We divided the responsibility of telling you about our blog and so Brie wrote the first paragraph and Marie the second one.

To read more about this lovely pair of ladies, go here
AND THE QUESTION
Do you have anyone that you can discuss books with IRL? Tell us about him/her.
Sure, I talk books with my sister or my mom all of the time, since we read a lot of the same stuff. I know, scary, right?! lol. But, it's true. And I also talk about books quite a bit with my online friends who have actually become some of my real life friends as well, special shout-out to Once Upon A Prolouge. By the way, if you don't know her, you should go over and check her blog out. Fun stuff, yeah.
Brought to you by the ever awesome and fiercely amazing CRAZY FOR BOOKS. Want to make a connection with a fellow blogger? Feel the need for a few new followers? Or you just want to spread some blogger spirit and love? Well, this is totally the "blogger hop" for you and you can find out how to do all that HERE.

Pick a character from a book you are currently reading or have just finished and tell us about him/her.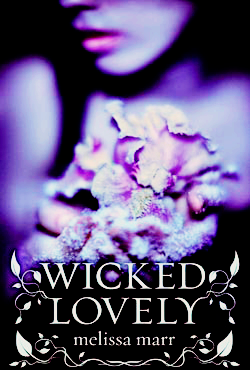 Wicked Lovely
by Melissa Marr
Melissa Mar @ Wicked Lovely
b&n
//
amazon
I'm sort of still reading Wicked Lovely by Melissa Marr. This book is interesting, in the fact that I'm not yet all that invested in the main character, which is why I'm finding it quite hard to finish the book. I actually like the secondary characters, such as Donia and Seth and Nial and even the Winter Queen a great deal more. Hey, I never said I was nice. lol. If I had to choose favorites, the two who would tie probably would be Seth and Donia for different reasons that are similar.

Seth is this amazing character who is extremely patient and fiercely protective of Aislynn. He would do anything for her, but he will also not push her into anything that she doesn't want either. He's extremely loyal and faithful to her and would probably risk his life for hers or resign himself to whatever decision just had to be. And Donia, she is similar in a sense as far as her love and loyalty to Keenan goes. Her difference is that she's bound by her duties and she has no choice, but to make the decisions that she does or else face the consequences laid out by the Winter Queen.

Melissa Marr's writing style is wonderful and beautiful, in the way she pays a great deal of attention to detail and the beauty in the way her words flow. The imagery she creates with her words, is a world I wouldn't mind getting lost in for a little while until I find myself having to return to reality. I just wish that her main character would somehow connect with me, but perhaps this will be a book that will come to cherish later for the simple fact that I was able to acknowledge smaller character's with other roles to fill, other than relying on the main character.