TGIF is pretty much this nifty little feature that you can use to sum all of your blogging activity for the week and have it one spot, where people can find things easily and it's all brought to you by the lovely Ginger over at G-READS. Go here to link up and show off your TGIF lists.

This Friday's question has to do with fictional places, such as ones you'd like to visit in the books you read.



If you could visit any fictional setting in a story, where would you go?
I would absolutely love to visit the downworld that Cassandra Clare has created in her Mortal Instruments series. Idris is defintely at the top of my list, because I think it would be a wonderfully beautiful and magical place to visit. The lush green of the rolling hills, the beautiful allure of the center of town itself, the different types of people that you would meet on your journey, and the culture and architecture that they have built.

Another amazing place to be transported to, would be Alyson Noel's Summerland, showcased in The Immortal series. Just the name of it makes it seem like it would be a bright, shiny fun place to visit. I love the idea of being able to conjure anything that you could possibly want to manifest with your mind and have it be right there in front of you when you opened your eyes. Plus, the way that it's described in the books, makes it seem amazingly beautiful and so filled with wonder and many things to be discovered, new journey's to be embarked on.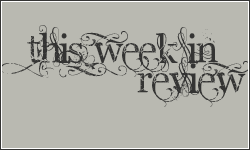 #005 Waiting On Wednesday
#005 Blog Hop: Special Non-Weekend Hop
#004 Third Sentence Thursday
#001 Thinky Thoughts: To Post Negative Reviews Or Not
#005 Follow Me Friday + #006 Blog Hop