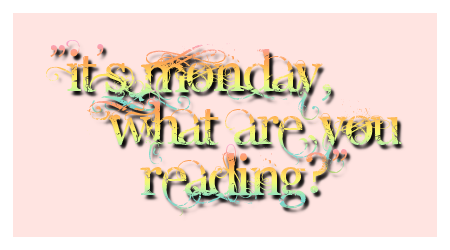 "IT'S MONDAY, WHAT ARE YOU READING?"
It's Monday! What are you reading? Is a weekly meme that's hosted by Book Journey, where all of us crazy book-nerds come together to talk about what we've read in the past week and what we plan on reading in the up-coming one. And the awesome thing about it, is you might find some great new reads to put on your "tbr" list, plus it's a great way of socializing and networking with your fellow book-dorks.

Last week I didn't read as much as I would have liked to, but I finally finished Ink Exchange the second book in Melissa Marr's Wicked Lovely series and technically I started reading the next book in the series, Fragile Eternity.

And since this is Sarah Dessen week, which is being hosted by the lovely YA Bibliophile, I'm actually going to be reading my first book by her and I'm seriously excited about it. Hopefully I'll be able to finish both books, Along For The Ride and Lock and Key.

I'd also at least like to start Men of Riverside Vol. 1 by Serena Yates. I just recently won this book from Goodreads and it just came in the mail today autographed personally to me. It's got two books in one, Finding Elliot and Rediscovering Adrian. It'll be a quick easy read that I can get through really fast, something light and fun to pass the time, in between the other reads I have planned. Hopefully I'll get around to at least starting it, even if I don't finish it due to both Sara Dessen books and finishing up Fragile Eternity.
READ LAST WEEK
CURRENTLY READING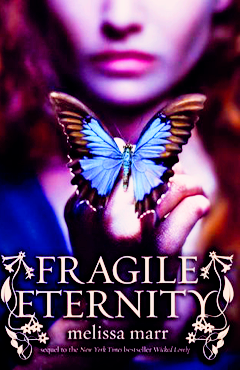 PLAN TO BE READ