W...W...W...Wednesdays is a weekly feature at Should Be Reading. It's pretty pretty much a weekly game of "what are you reading currently/plan to read/have read." And all you have to do to play along are these three things:
01.
What Are You Currently Reading?
02.
What Did You Recently Finish?
03.
What Do You Think You'll Read Next?
CURRENTLY READING
He's So Not Worth It
By Kieran Scott
b&n
//
amazon
Published Date:
June 7, 2011
Publisher:
S&S Children's Publishing
Book Format:
Hardback; pp 368
Age Demographic:
Young Adult
Ally Ryan, come on down to the Jersey Shore and forget your troubles!

Have you recently been humiliated in front of your friends and family at your former best friend's birthday party? Was your almost boyfriend partly responsible for that humiliation by withholding some vital information about where your estranged father is? Did you come home to find said estranged father sitting on your stoop?

If so, then it sounds like you could use a vacation! The Jersey Shore is the place to be. Your mother may be living with her boyfriend of only a few months, but at least the stunt Shannen pulled has put some of your friends back in your court. Even so, you're still angry and what better way to get over Jake than to blow off some steam with local guy, Cooper? People will hardly recognize your new attitude, but the old one wasn't getting you anywhere, so who cares!

Jake Graydon, an exciting opportunity is waiting for you in the service industry!

Are your grades so low your parents have grounded you for the summer? Did you the girl you really like unceremoniously leave you behind? Would you rather eat dirt than see your friends again? Then a job at the local coffee shop is just the ticket! Surprisingly, Ally's father is the new manager so you get to be reminded of her nearly every day. Maybe it's time to start flirting with your best friend's ex or even taking school a bit more seriously. Especially when you finally see Ally and she's hanging around with some loser and it's couldn't be more clear that she is over you.

Have a great summer!

*Summary taken from Goodreads.
RECENTLY FINISHED
Between Here And Forever
By Elizabeth Scott
b&n
//
amazon
Published Date:
May 24, 2011
Publisher:
Simon Pulse
Book Format:
Hardback; pp 256
Age Demographic:
Young Adult
Abby accepted that she can't measure up to her beautiful, magnetic sister Tess a long time ago, and knows exactly what she is: Second best. Invisible.

Until the accident.

Now Tess is in a coma, and Abby's life is on hold. It may have been hard living with Tess, but it's nothing compared to living without her.

She's got a plan to bring Tess back though, involving the gorgeous and mysterious Eli, but then Abby learns something about Tess, something that was always there, but that she'd never seen.

Abby is about to find out that truth isn't always what you think it is, and that life holds more than she ever thought it could.

*Summary taken from Goodreads.
TO BE READ NEXT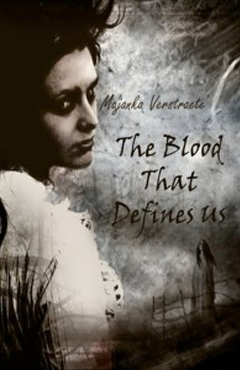 The Blood That Defines Us
By Majanka Verstraete
smashwords
//
goodreads
Published Date:
May 1, 2011
Publisher:
Evermore Publishing
Book Format:
E-book; pp 88
Age Demographic:
Young Adult
Every house has its own history and its own secrets. Some secrets are just darker than others. And some are even downright terrifying.

When the Johnsons moved into their new house, they didn't expect that weird things would start to happen, objects would move on their own, and that the house's history would come back to haunt them.

But I did.

*Summary taken from Goodreads.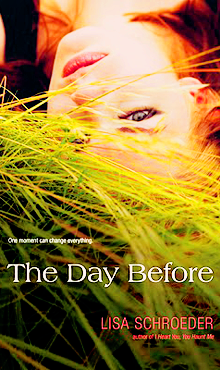 The Day Before
By Lisa Schroeder
b&n
//
amazon
Published Date:
June 28, 2011
Publisher:
Simon Pulse
Book Format:
Hardback; pp 320
Age Demographic:
Young Adult
Amber's life is spinning out of control. All she wants is to turn up the volume on her iPod until all of the demands of family and friends fade away. So she sneaks off to the beach to spend a day by herself.
Then Amber meets Cade. Their attraction is instant, and Amber can tell he's also looking for an escape. Together they decide to share a perfect day: no pasts, no fears, no regrets.

The more time that Amber spends with Cade, the more she's drawn to him. And the more she's troubled by his darkness. Because Cade's not just living in the now—he's living each moment like it's his last.

*Summary taken from Goodreads.

What are you reading?