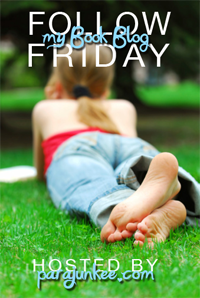 Happy Follow Me Friday, everyone! The long and short of it, life is crazy and reading is my life, basically. So, yeah this feature is awesomesauce.

Go here, to get the deets on it and start having some fun. It's all about meeting some new people, finding new blogs to follow, and basically just having fun with awesome people.



This week she's featuring the awesome is Riannon Paille. She's quirky, her blog is a lot of fun, and you don't want to miss out. So, go show her some blogger love. Oh, and to get more deets on her go here.
THE QUESTION OF THE WEEK
"Genre Wars! What's your favorite genre and which book in that genre made it your favorite?"
I've been reading a lot more contemporary these days and I think the book that probably did it for me was, Between Here And Forever by Elizabeth Scott. I really enjoyed the book, despite the mixed handbag of reviews that I've seen for it lately. I thought it was pretty good and since then, I've read a few more and I've bought books from authors like Sarah Dessen and Deb Caletti. So, I'm excited to read those and continue my foray into contemporary.
THE QUESTION OF THE WEEK
"How many books are currently in your To-Be-Read (TBR) Pile?"
Honestly, I couldn't even tell you there's SO MANY of them, but if I had to ballpark it probably about 1500 or something around that number. And they're not even books that I own yet, some of them are and some of them aren't. But, they're still on my TBR pile, at some point. And to make matters worse, I keep adding to it every day.