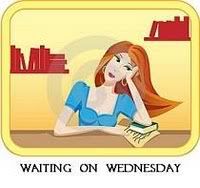 "Waiting On" Wednesday (or ya know WoW!) is a nifty little weekly event, hosted by the ever so lovely Jill at Breaking The Spine that puts the spotlight on various new and upcoming book releases that have become the"ohmigod! i gotta have this or i'll just die," eagerly anticipated novels to adorn your shelves.

Texas Gothic
By Rosemary Clement-Moore
Publisher: Delacorte Books for Young Readers
Publish Date: July 12, 2011
Format: Hardback, pp 416
Age Demographic: Young Adult
b&n // amazon

Amy Goodnight's family is far from normal. She comes from a line of witches, but tries her best to stay far outside the family business. Her summer gig? Ranch-sitting for her aunt with her wacky but beautiful sister. Only the Goodnight Ranch is even less normal than it normally is. Bodies are being discovered, a ghost is on the prowl, and everywhere she turns, the hot neighbor cowboy is in her face.

*Summary taken from Goodreads.
First of all, it's called TEXAS GOTHIC, so you know it's automatically going to be EPIC AND BIG, like ya know...the state. lol. And from the summary of the novel, it looks like it's going to be a lot of fun to read. Who wouldn't want to be stuck on a dude ranch with a hot cowboy pratically stalking you?! lol. Seriously, I cannot wait to pick up a copy of this novel.