❝Upcoming New YA Releases To Diiiiie For!❞
There are so many books that are coming out within the next few months, that I've been oolging the pretty covers and salivating for, that I wanted to share a few of them with you. I know pretty much everyone does their own version of a list like this, so here's mine. Maybe you'll see something you like, maybe you've already been super lucky enough to read an ARC of it and you'll tell me if it's amazing or not so much, or just maybe you've been coveting it too.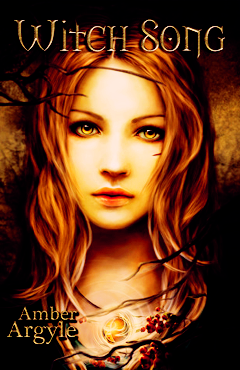 Witch Song
By Amber Argyle
Publisher: Rhemalda Publishing
Publish Date: September 1, 2011
Format: Hardback, pp 325
Age Demographic: Young Adult
b&n // amazon

The world is changing. Once, Witch Song controlled everything from the winds to the shifting of the seasons-but not anymore. All the Witches are gone, taken captive by a traitor. All but Brusenna. As the echo of their songs fades, the traitor grows stronger. Now she is coming for Brusenna. Her guardian has sworn to protect her, but even he can't stop the Dark Witch. Somehow, Brusenna has to succeed where every other Witch has failed. Find the traitor. Fight her. Defeat her. Because if Brusenna doesn't, there won't be anything left to save.

I love the idea of combining musical elements with witchcraft, and creating a story where it's almost extint unless one girl can fight the Dark Witch to reclaim what is slowly being taken from them.

*Summary taken from Goodreads.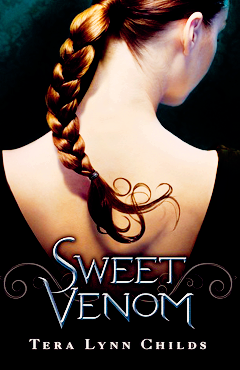 Sweet Venom
By Tera Lynn Childs
Publisher: Katherine Tegen Books
Publish Date: September 6, 2011
Format: Hardback, pp 352
Age Demographic: Young Adult
b&n // amazon

Grace just moved to San Francisco and is excited to start over at a new school. The change is full of fresh possibilities, but it's also a tiny bit scary. It gets scarier when a minotaur walks in the door. And even more shocking when a girl who looks just like her shows up to fight the monster.

Gretchen is tired of monsters pulling her out into the wee hours, especially on a school night, but what can she do? Sending the minotaur back to his bleak home is just another notch on her combat belt. She never expected to run into this girl who could be her double, though.

Greer has her life pretty well put together, thank you very much. But that all tilts sideways when two girls who look eerily like her appear on her doorstep and claim they're triplets, supernatural descendants of some hideous creature from Greek myth, destined to spend their lives hunting monsters.

These three teenage descendants of Medusa, the once-beautiful gorgon maligned by myth, must reunite and embrace their fates in this unique paranormal world where monsters lurk in plain sight.

Apparently, Greek mythology is the new paranormal. I like it, this whole idea of decendents of Medusa - 3 girls coming together - to fight off supernatural beings. Medusa never really was my favorite of the Greek mythologies, simply because I am terrified of snakes and everytime I've seen her she's had snakes as her basic head gear, so it was like...yeah, not for me. But, with this book, I think I'll be able to let go of that fear, as long as snakes don't like start popping out of the pages or anything like that. We're cool.

*Summary taken from Goodreads.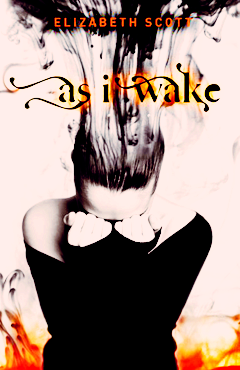 As I Wake
By Elizabeth Scott
Publisher: Dutton Juvenile
Publish Date: September 15, 2011
Format: Hardback, pp 224
Age Demographic: Young Adult
b&n // amazon

Ava is welcomed home from the hospital by a doting mother, lively friends, and a crush finally beginning to show interest. There's only one problem: Ava can't remember any of them - and can't shake the eerie feeling that she's not who they say she is.

Ava struggles to break through her amnesiac haze as she goes through the motions of high-school life, but the memories that surface take place in a very different world, where Ava and familiar-faced friends are under constant scrutiny and no one can be trusted. Ava doesn't know what to make of these visions, or of the boy who is at the center of them all, until he reappears in her life and offers answers . . . but only in exchange for her trust.

I really like Elizabeth Scott, I recently read Between Here and Forever and I have a copy of The Unwritten Rule sitting on my bookshelf, so I'm way incredibly excited about this book. It looks like it's going to be a fantastic read, something that you can totally connect with emotionally. Plus, mysterious visions of a very different world and a boy who can offer answers...if she just trusts him. Oh yes, count me in!

*Summary taken from Goodreads.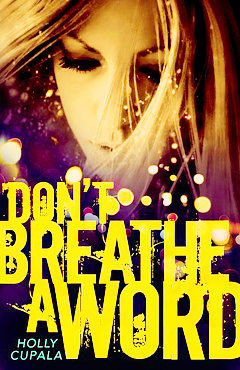 Don't Breathe A Word
By Holly Chupala
Publisher: HarperCollins
Publish Date: October 18, 2011
Format: Hardback, pp 304
Age Demographic: Young Adult
b&n // amazon

Joy Delamere is suffocating.

From asthma, which has nearly claimed her life. From her parents, who will do anything to keep that from happening. From delectably dangerous Asher, who is smothering her from the inside out.

Joy can take his words—tender words, cruel words—until the night they go too far.

Now, Joy will leave everything behind to find the one who has offered his help, a homeless boy called Creed. She will become someone else. She will learn to survive. She will breathe…if only she can get to Creed before it's too late.

Set against the gritty backdrop of Seattle's streets and a cast of characters with secrets of their own, Holly Cupala's powerful new novel explores the subtleties of abuse, the meaning of love, and how far a girl will go to discover her own strength.

I've already heard some amazing things about this book and Holly Chupala in general, so I'm really excited for the release of this novel. I've been reading a lot more of the Contemps than I normally do and have really been enjoying them, no doubt this will be a highly emotional charged book just from the summary describing it alone.

*Summary taken from Goodreads.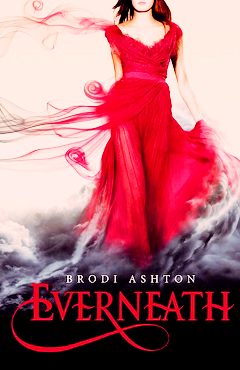 Everneath
By Brodi Ashton
Publisher:
Balzer + Bray
Publish Date:
January 3, 2012
Format:
Hardback, pp 384
Age Demographic:
Young Adult
goodreads
//
amazon
Last spring, Nikki Beckett vanished, sucked into an underworld known as the Everneath, where immortals Feed on the emotions of despairing humans. Now she's returned- to her old life, her family, her friends- before being banished back to the underworld...this time forever.

She has six months before the Everneath comes to claim her, six months for good-byes she can't find the words for, six months to find redemption, if it exists.

Nikki longs to spend these months reconnecting with her boyfriend, Jack, the one person she loves more than anything. But there's a problem: Cole, the smoldering immortal who first enticed her to the Everneath, has followed Nikki to the mortal world. And he'll do whatever it takes to bring her back- this time as his queen.

As Nikki's time grows short and her relationships begin slipping from her grasp, she's forced to make the hardest decision of her life: find a way to cheat fate and remain on the Surface with Jack or return to the Everneath and become Cole's...

Book 1 is scheduled for release in January 2012.

This book was totally my WoW! from last week and it has one off the prettiest covers I've seen in a while. Like, seriously...this is one of my top three favorite book covers this year. I want that dress. I've said this before, but I'm gonna say it again: they should feature more dresses on book covers a lot more often. And hiiiii, Greek mythology again, with hot mysterious dark boys named Cole. I love dark immortals who's names are Cole. lol.

*Summary taken from Goodreads.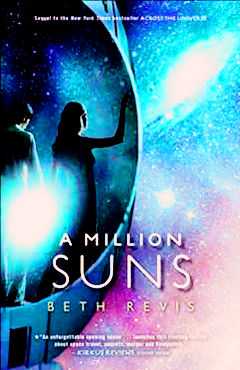 By Beth Revis
Publisher: Razorbill
Publish Date: January 10, 2012
Format: Hardback, pp (not yet known)
Age Demographic: Young Adult
b&n // amazon

The plot of this book is not available at this moment.

So, even though the plot of this book isn't available yet, I am still excited for it and I'm hoping that it picks up where it left off at the end of Across The Universe.

*Summary taken from Goodreads.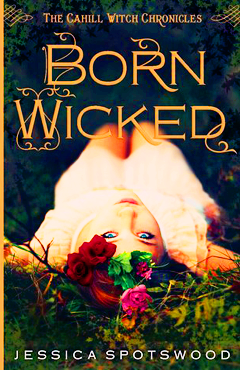 Born Wicked
By Jessica Spotswood
Publisher: Putnam Juvenile
Publish Date: February 7, 2012
Format: Hardback, pp 272
Age Demographic: Young Adult
borders // amazon

Cate Cahill and her sisters are considered eccentric bluestockings—a little odd, a little unfashionable, and far too educated for their own good. The truth is more complicated; they're witches. And if their secret is discovered by the priests of the Brotherhood, it could mean an asylum, a prison ship—or an early grave.

Before their mother died, she entrusted Cate with keeping them safe and keeping everyone, including their father, in the dark about their powers. When her father employs a governess and Cate begins to receive notes from her missing, presumed-mad godmother, her task becomes much more difficult. As Cate searches for answers in banned books and rebellious new friends, she must juggle unwanted proposals, tea parties, and an illicit attraction to the new gardener.

Cate will do anything to protect her sisters, but at what cost to herself?

Cover #02 on my list of top three favorite book covers this year. Seriously, it looks so gorgeous with the girl lying in the lush green grass, flowers in her hair, in a 20's something styled dress. I love the whole synopsis of this book, it looks like it's going to be an amazing starter for an even greater series. Plus, witches are one of my favorite things in paranormal, simply because they are humans creating magic and they weren't born all supernaturally - they're just inclined a bit.

*Summary taken from Goodreads.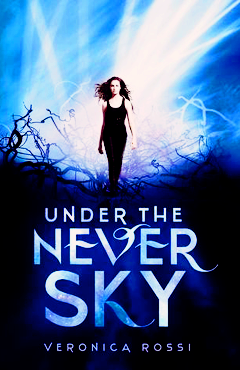 Under The Never Sky
By Veronica Rossi
Publisher: HarperCollins
Publish Date: Febrary 7, 2012
Format: Hardback, pp 400
Age Demographic: Young Adult
b&n // amazon

Exiled from her home, the enclosed city of Reverie, Aria knows her chances of surviving in the outer wasteland—nicknamed The Death Shop—are slim. If the cannibals don't get her, the violent, electrified energy storms eventually will. In this dystopia, even the very air she breathes could kill her. Then Aria meets an Outsider named Perry. He's wild, dangerous—a savage. He's also her only hope.

Perry needs Aria, too. She alone holds the key to his redemption. And their unlikely alliance will determine the fate of all who live under the never sky.

Debut author Veronica Rossi is accumulating fans from all over the globe—the book has already sold to more than twenty countries. It's not surprising that foreign rights for this title have been flying off the shelf. It's a tantalizing romance in any language.

I love dystopian novels, even more now than I ever did before, since I've read quite a few more recently and have enjoyed them immensely. This one looks like it's going to be filled with a lot of action, as well as excitment and a hot outsider!boy, too.

*Summary taken from Goodreads.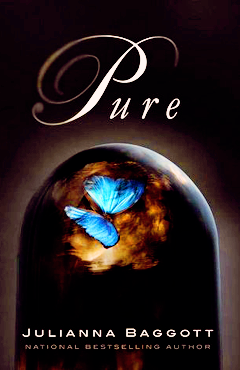 Pure
By Julianna Baggott
Publisher: Grand Central Publishing
Publish Date: Febrary 8, 2012
Format: Hardback, pp 448
Age Demographic: Young Adult
borders // amazon

A dystopian novel about a society of haves, who escaped an apocalypse in a futuristic dome-covered city, and have-nots, who survived the nearly destroyed outside world. The have-nots are almost entirely marked or mutated in some manner.

PURE centers around the story of Pressia, a 16-year-old survivor with a doll's head fused into her left hand, and Partridge, an unmarked Pure who has escaped the Dome to find his mother, certain that she has survived the cataclysm.

Another dystopian, I know I can't seem to escape them and I want to devour every single one of them that I run across, but there's totally not enough time in the day. However, I'm totally excited about this one. How interesting, is it that the main character was born with a doll's head fused into her left hand? Hmm...I want to know more already.

*Summary taken from Goodreads.