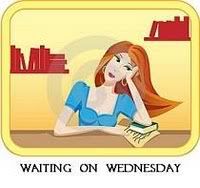 "Waiting On" Wednesday (or ya know WoW!) is a nifty little weekly event, hosted by the ever so lovely Jill at Breaking The Spine that puts the spotlight on various new and upcoming book releases that have become the"ohmigod! i gotta have this or i'll just die," eagerly anticipated novels to adorn your shelves.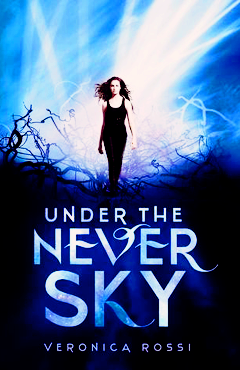 Under The Never Sky
By Veronica Rossi
Publisher: HarperCollins
Publish Date: Febrary 7, 2012
Format: Hardback, pp 400
Age Demographic: Young Adult
b&n // amazon

Exiled from her home, the enclosed city of Reverie, Aria knows her chances of surviving in the outer wasteland—nicknamed The Death Shop—are slim. If the cannibals don't get her, the violent, electrified energy storms eventually will. In this dystopia, even the very air she breathes could kill her. Then Aria meets an Outsider named Perry. He's wild, dangerous—a savage. He's also her only hope.

Perry needs Aria, too. She alone holds the key to his redemption. And their unlikely alliance will determine the fate of all who live under the never sky.

Debut author Veronica Rossi is accumulating fans from all over the globe—the book has already sold to more than twenty countries. It's not surprising that foreign rights for this title have been flying off the shelf. It's a tantalizing romance in any language.

I love dystopian novels, even more now than I ever did before, since I've read quite a few more recently and have enjoyed them immensely. This one looks like it's going to be filled with a lot of action, as well as excitment and a hot outsider!boy, too.

*Summary taken from Goodreads.