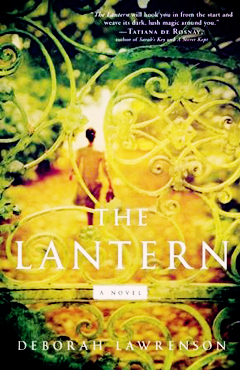 Solid
By: Deborah Lawrenson
ARC Provided by Publisher via TLC Book Tours
b&n // amazon
Published Date: August 9, 2011
Publisher: HarperCollins
Book Format: Paperback; pp 400
Age Demographic: Adult

When Eve falls for the secretive, charming Dom, their whirlwind relationship leads them to purchase Les Genevriers, an abandoned house in a rural hamlet in the south of France.

As the beautiful Provence summer turns to autumn, Eve finds it impossible to ignore the mysteries that haunt both her lover and the run-down old house, in particular the mysterious disappearance of his beautiful first wife, Rachel. Whilst Eve tries to untangle the secrets surrounding Rachel's last recorded days, Les Genevriers itself seems to come alive.

As strange events begin to occur with frightening regularity, Eve's voice becomes intertwined with that of Benedicte Lincel, a girl who lived in the house decades before. As the tangled skeins of the house's history begin to unravel, the tension grows between Dom and Eve.

In a page-turning race, Eve must fight to discover the fates of both Benedicte and Rachel, before Les Genevriers' dark history has a chance to repeat itself.

*Summary taken from Goodreads.
❝My Thoughts❞
The Lantern is a lush and mysteriously gothic dreamscape that draws the reader in and evelopes them in a dark world filled with intrigue, mystery, intense passion and a beautiful scenery. It is a story that richly entails a love that is both deeply passionate and another that is just as heart wrenching. The atmosphere that Lawrenson provides early on in The Lantern does a marvelous job in setting the tone for the story depicted and brought to life through her brilliant turn of phrase and masterful imagery.

The prose is beautiful and almost leaves the reader breathless, as the mystery and the story begin to unravel within the pages and it introduces them to the character's and the fate that keeps them tied to the old farmhouse in Provence. It plays well on the audience's senses as it introduces reader's to an old farmhouse in need of repairs that's been sealed up, possessing strange happenings that occur randomly. The mystery of a stain that Eve (the main protragonist) cannot seem to get rid of no matter how much she seems to try, keeps things intriguing and the various scents that seem to haunt the hallowed walls of this dwelling, does a wonderful job of breathing life into this novel.

There is an intense feel of a modern gothic ghost story and a subtle romance that keeps the reader captivated, as they turn the pages and begin to sink deeper into The Lantern. It's very seductive in a sense, as it begins to weave magic, mystery, and darkness, mixing it with enchanting scenery and subtle hints of lavendar.

The question of just how well Eve really knows Dom, who he was, what her suspiscions regarding him really were, and the lengths that she went to in an effort to uncover the mystery are ever present as the pacing of this book moves along a bit slowly and more deliberate at certain points pertaining to the plot. I personally found this to be mildy frustrating at times, but not so much that I couldn't appreciate the novel for the story it had to tell and the answers to the secrets that had been kept.

The haunting nature of this novel is sure to leave a bit of a chill in any reader's bones, as the reader begins to wonder if Dom is who he really projects himself to be. Is he a masterful villian well skilled in the art of manipulation and secret keeping or is he a hero? There's a bit of a dark thrill, pulsing in the truth revealed regarding Dom's first wife that will be almost unexpected to the reader and possibly my personal favorite aspect of The Lantern.

That being said, my only quibble is that it felt as if the character's weren't quite as fleshed out as I would have appreciated them to be, for example Dom. He could be, perhaps, closed off but also be well depicted in such a way that the reader gets to know who he is and what his story really entails. Sadly, I felt as if he was a bit lacking in this area, which is why I'm more apt in giving The Lantern three stars out of the five I would normally give.

The pacing also played a significant part, as well. While I understand the need for it to be slow and deliberate in certain ways, it began to feel a bit too tedious for me to follow along as a reader. Although, I can honestly say that it was a good book in general and I would encourage anyone who enjoys gothic novels to read this one and judge it for themselves and not just solely rely on my opinion alone.

I am thrilled that I was give the opportunity to read and review The Lantern honestly, because it was a captivating story that I enjoyed depsite the few flaws I encountered along the way. I would recommend this book to anyone who enjoys a modern twist on ghothic ghost stories that incorporate romance as well.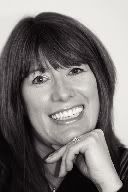 Deborah Lawrenson grew up in Kuwait, China, Belgium, Luxembourg, and Singapore. She studied English at Cambridge University and has worked as a journalist for various publications in England, including the Daily Mail, the Mail on Sunday, and Woman's Journal magazine. She lives in Kent, England, and she and her family spend as much time as possible at a crumbling hamlet in Provence, France, the setting for The Lantern.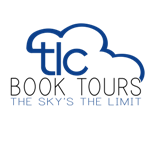 Note: That last link above in the bulleted list, is where you can find the rest of the book tour stops and read some more fascinating and insightful reviews of The Lantern by Deborah Lawrenson.


{ This book was received from HarperCollins via TLC Book Tours, in exchange for an honest review which I have provided. No money exchanged hands, I review books for fun because I love to read. I am not interested in monetary gain.}