This meme is brought to you weekly by MizB over at Should Be Reading.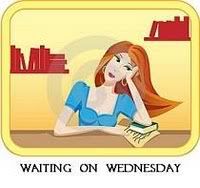 "Waiting On" Wednesday (or ya know WoW!) is a nifty little weekly event, hosted by the ever so lovely Jill at Breaking The Spine that puts the spotlight on various new and upcoming book releases that have become the"ohmigod! i gotta have this or i'll just die," eagerly anticipated novels to adorn your shelves.
Everything We Ever Had
By Sara Shepard
Publisher: Harper Paperbacks
Publish Date: October 11, 2011
Format: Paperback, pp 352
Age Demographic: Contemporary Women's Fiction
b&n // amazon

"For a moment, Sylvie wondered if she'd fallen through a pocket in time." (pp 01)

Sara Shepard, the bestselling author of Pretty Little Liars, delivers a powerful novel of family dreams, lies, and delusions. Everything We Ever Wanted begins with a phone call with allegations that rock an upper crust Philadelphia family to its very foundations, unlocking years of secrets and scandals that expose the serious flaws in outwardly perfect lives. A moving, intelligent, and unforgettable novel, Shepard's Everything We Ever Wanted is exceptional contemporary women's fiction that will be embraced by book clubs everywhere.

"Sara Shepard delivers the perfect read….A brilliant storyteller." — Adriana Trigiani, bestselling author of Very Valentine and Brava, Valentine

"[Written] with unflinching honesty and unstinting compassion." — Jacquelyn Mitchard, author The Deep End of the Ocean

"This riveting, provocative and well-crafted family drama surprised and delivered at every turn. I could not put it down." — Sarah Mlynowski, author of Ten Things We Did (and Probably Shouldn't Have)

I loved Sara Shepard's Pretty Little Liars series and The Lying Games, so I am thrilled and ecstatic about this new comtemporary women's novel of her's, that's being released very soon. It looks likes it's going to be very promising. The thing that grasps me is a blurb on the back of the ARC which I've received for review as part of a book tour, "What if the life you always planned for and dreamed of isn't what you want after all?" I think that's an important question that some may find theirselves asking later on in life.

*Summary taken from Goodreads.