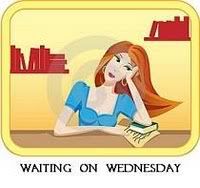 "Waiting On" Wednesday (or ya know WoW!) is a nifty little weekly event, hosted by the ever so lovely Jill at Breaking The Spine that puts the spotlight on various new and upcoming book releases that have become the"ohmigod! i gotta have this or i'll just die," eagerly anticipated novels to adorn your shelves.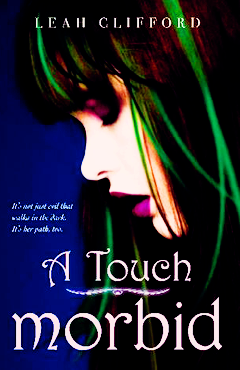 A Touch Morbid
By Leah Clifford
Publisher: Greenwillow Books
Publish Date: February 28, 2012
Format: Hardback, pp 336
Age Demographic: Young Adult
b&n // amazon

Eden won the battle-she saved her true love from the darkest evil. But the war has only just begun. With secrets swirling around her, powerful allies unraveling, and life-and death-as she knows it eroding, Eden and those she loves tread dangerous ground.

Can she trust anyone? Will her unearthly powers be her salvation or her downfall?

A sweeping, dark, and sexy paranormal romance that will haunt readers with an inventive mythology and a cinematic New York City filled with shadows and longing.

*Summary taken from Goodreads.
I practically devoured A Touch Mortal in no time at all and I absolutely cannot wait for this book to come out, so I can get my hands on it. Because, holy crap! What an un-suspecting twist at the end that just left me like...jaw agape and dying for more.