W...W...W...Wednesdays is a weekly feature at Should Be Reading. It's pretty much a weekly game of "what are you reading currently/plan to read/have read." And all you have to do to play along are these three things:
01.
What Are You Currently Reading?
02.
What Did You Recently Finish?
03.
What Do You Think You'll Read Next?
CURRENTLY READING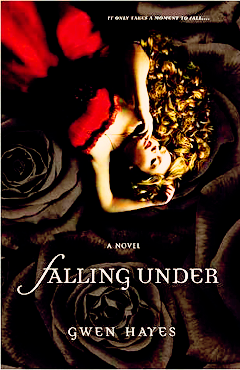 Falling Under
By Gwen Hayes
Publisher: Penguin Group (USA)
Publish Date: March 1, 2011
Format: Paperback, pp 336
Age Demographic: Young Adult
b&n // amazon

"He met my eyes and in them I recognized his lonliness. He wanted to tell me; he wanted to open himself. Instead he told me to wake up." (pp 122)

Theia Alderson has always led a sheltered life in the small California town of Serendipity Falls. But when a devastatingly handsome boy appears in the halls of her school, Theia knows she's seen Haden before- not around town, but in her dreams.

As the Haden of both the night and the day beckons her closer one moment and pushes her away the next, the only thing Theia knows for sure is that the incredible pull she feels towards him is stronger than her fear.

And when she discovers what Haden truly is, Theia's not sure if she wants to resist him, even if the cost is her soul.

*Summary taken from Goodreads.
RECENTLY FINISHED
Bright Young Things
By Anna Godbersen
Publisher: HarperCollins
Publish Date: October 12, 2010
Format: Hardback, pp 400
Age Demographic: Young Adult
b&n // amazon

The year is 1929. New York is ruled by the Bright Young Things: flappers and socialites seeking thrills and chasing dreams in the anything-goes era of the Roaring Twenties.

Letty Larkspur and Cordelia Grey escaped their small Midwestern town for New York's glittering metropolis. All Letty wants is to see her name in lights, but she quickly discovers Manhattan is filled with pretty girls who will do anything to be a star…
Cordelia is searching for the father she's never known, a man as infamous for his wild parties as he is for his shadowy schemes. Overnight, she enters a world more thrilling and glamorous than she ever could have imagined—and more dangerous. It's a life anyone would kill for . . . and someone will.

The only person Cordelia can trust is Astrid Donal, a flapper who seems to have it all: money, looks, and the love of Cordelia's brother, Charlie. But Astrid's perfect veneer hides a score of family secrets.

Across the vast lawns of Long Island, in the illicit speakeasies of Manhattan, and on the blindingly lit stages of Broadway, the three girls' fortunes will rise and fall—together and apart. From the New York Times bestselling author of The Luxe comes an epic new series set in the dizzying last summer of the Jazz Age.

*Summary taken from Goodreads.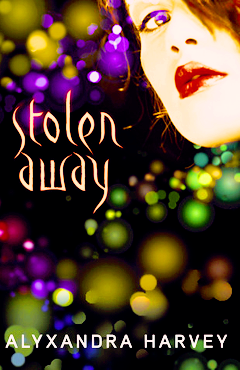 Stolen Away
By Alyxandra Harvey
Publisher: Walker Childrens
Publish Date: January 17, 2012
Format: Hardback, pp 288
Age Demographic: Young Adult
b&n // amazon

"It was like water trickling in a river bed, slowly at first, then with greater momentum until mud pushed its way into every crevice, dislodging rocks that seemed solid and heavy. I was full of dislodged stones.

I was remembering things. Little things that didn't seem important at first glance, but felt important nonetheless. It was disorienting." (pp ;; 45)

For seventeen years, Eloise Hart had no idea the world of Faery even existed. Now she has been abducted and trapped in the Rath of Lord Strahan, King of Faery. Strahan was only meant to rule for seven years, as Faery tradition dictates, and then give up his crown to another. But he won't comply, and now chaos threatens both worlds.

The only one who can break his stranglehold on the Faery court is his wife. . . Eloise's aunt Antonia. Using Eloise to lure Antonia, Strahan captures his wife, desperate to end the only threat to his reign. Now Eloise must become the rescuer. Together with her best friends Jo and Devin, she must forge alliances with other Fae, including a gorgeous protector named Lucas, and Strahan's mysterious son, Eldric—who may or may not betray them.

*Summary taken from Goodreads.
TO BE READ NEXT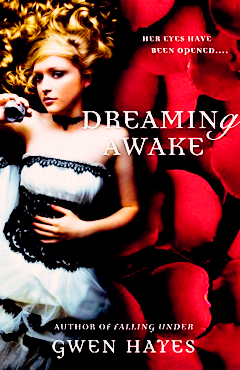 Dreaming Awake
By Gwen Hayes
Publisher: Penguin Group (USA)
Publish Date: January 3, 2012
Format: Paperback, pp 336
Age Demographic: Young Adult
b&n // amazon

She fell for him in a nighttime world. But the time for dreaming is past—and the here-and-now can be just as fragile their love…

When Theia Alderson first encountered a mysterious, handsome boy in her dreams, she never imagined how finding Haden Black—and falling in love—could change her life. To save Haden, Theia sacrificed everything. And the dangerous bargain she made could have lasting repercussions.

Now Theia has returned to Serendipity Falls, and she finds herself struggling with the same deadly hungers that have tortured Haden. When students at their high school fall prey to a mysterious illness, Theia can't help but wonder if Haden's control is slipping—and how much longer she'll have a grip on her own.

And still the nightmare realm of Under won't let them go. Someone from Haden's past is determined to destroy Theia from the inside out, starting with those closest to her, forcing Theia to choose between family and friends and a love that may have been doomed from the start…

*Summary taken from Goodreads.
Cinder (Lunar Chronicles #1)
By Mariss Meyer
Publisher: Feiwel & Friends
Publish Date: January 3, 2012
Format: Hardback, pp 400
Age Demographic: Young Adult
b&n // amazon

This is not the fairy tale you remember:

Humans and androids crowd the raucous streets of New Beijing. A deadly plague ravages the population. From space, a ruthless lunar people watch, waiting to make their move. No one knows that Earth's fate hinges on one girl. . . .

Cinder, a gifted mechanic, is a cyborg. She's a second-class citizen with a mysterious past, reviled by her stepmother and blamed for her stepsister's illness. But when her life becomes intertwined with the handsome Prince Kai's, she suddenly finds herself at the center of an intergalactic struggle, and a forbidden attraction. Caught between duty and freedom, loyalty and betrayal, she must uncover secrets about her past in order to protect her world's future.

In this thrilling debut young adult novel, the first of a quartet, Marissa Meyer introduces readers to an unforgettable heroine and a masterfully crafted new world that's enthralling.

But it's one you won't forget.

*Summary taken from Goodreads.
The Luxe
By Anna Godbersen
Publisher: HarperCollins
Publish Date: November 20, 2007
Format: Hardback, pp 448
Age Demographic: Young Adult
b&n // amazon

Pretty girls in pretty dresses, partying until dawn.

Irresistible boys with mischievous smiles and dangerous intentions.

White lies, dark secrets, and scandalous hookups.

This is Manhattan, 1899.

Beautiful sisters Elizabeth and Diana Holland rule Manhattan's social scene. Or so it appears. When the girls discover their status among New York City's elite is far from secure, suddenly everyone—from the backstabbing socialite Penelope Hayes, to the debonair bachelor Henry Schoonmaker, to the spiteful maid Lina Broud—threatens Elizabeth's and Diana's golden future.

With the fate of the Hollands resting on her shoulders, Elizabeth must choose between family duty and true love. But when her carriage overturns near the East River, the girl whose glittering life lit up the city's gossip pages is swallowed by the rough current. As all of New York grieves, some begin to wonder whether life at the top proved too much for this ethereal beauty, or if, perhaps, someone wanted to see Manhattan's most celebrated daughter disappear...

In a world of luxury and deception, where appearance matters above everything and breaking the social code means running the risk of being ostracized forever, five teenagers lead dangerously scandalous lives. This thrilling trip to the age of innocence is anything but innocent.

*Summary taken from Goodreads.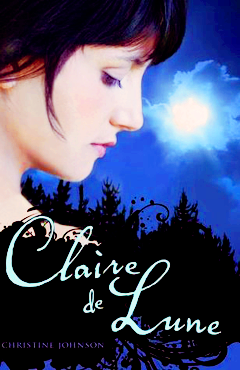 Clare de Lune
By Christine Johnson
Publisher: Simon Pulse
Publish Date: July 26, 2011
Format: Hardback, pp 368
Age Demographic: Young Adult
b&n // amazon

Torn between two destinies?
Claire is having the perfect sixteenth birthday. Her pool party is a big success, and gorgeous Matthew keeps chatting and flirting with her as if she's the only girl there. But that night, she discovers something that takes away all sense of normalcy: she's a werewolf.

As Claire is initiated into the pack of female werewolves, she must deal not only with her changing identity, but also with a rogue werewolf who is putting everyone she knows in danger. Claire's new life threatens her blossoming romance with Matthew, whose father is leading the werewolf hunt. Now burdened with a dark secret and pushing the boundaries of forbidden love, Claire is struggling to feel comfortable in either skin. With her lupine loyalty at odds with her human heart, she will make a choice that will change her forever?

*Summary taken from Goodreads.
Book Reviews Coming Soon
Stolen Away by Alyxandra Harvey | review
A Touch Mortal by Leah Clifford | review
Anna Dressed In Blood by Kendare Blake | review
Bright Young Things by Anna Godbersen | review
Putting Makeup On Dead People by Jen Violi | review
Dark Eden by Patrick Carmen | review
Vicious Little Darlings by Katherine Easer | review
What are you reading?