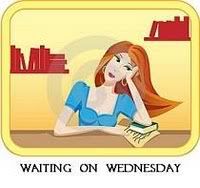 "Waiting On" Wednesday (or ya know WoW!) is a nifty little weekly event, hosted by the ever so lovely Jill at Breaking The Spine that puts the spotlight on various new and upcoming book releases that have become the"ohmigod! i gotta have this or i'll just die," eagerly anticipated novels to adorn your shelves.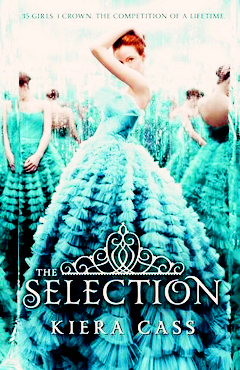 The Selection
By Kiera Cass
Publisher: HarperTeen
Publish Date: April 24, 2012
Format: Hardback, pp 352
Age Demographic: Young Adult
b&n // amazon

For thirty-five girls, the Selection is the chance of a lifetime. The opportunity to escape the life laid out for them since birth. To be swept up in a world of glittering gowns and priceless jewels. To live in the palace and compete for the heart of the gorgeous Prince Maxon.

But for America Singer, being Selected is a nightmare. It means turning her back on her secret love with Aspen, who is a caste below her. Leaving her home to enter a fierce competition for a crown she doesn't want. Living in a palace that is constantly threatened by violent rebel attacks.

Then America meets Prince Maxon. Gradually, she starts to question all the plans she's made for herself- and realizes that the life she's always dreamed of may not compare to a future she never imagined.

*Summary taken from Goodreads.
I am already in love with this book just from reading the summary alone. Never mind, how amazingly gorgeous the cover is. I kind of love the story of "what you thought you wanted, really wasn't as grand as what you could have" and that's what it seems like part of this story is. Plus, I love that America is secretly in love with a handsome guy named Aspen and then is able to be showed a completely different side of Prince Maxon. Yes, this will go up on my shelf immediately.