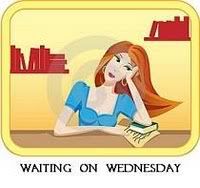 "Waiting On" Wednesday (or ya know WoW!) is a nifty little weekly event, hosted by the ever so lovely Jill at Breaking The Spine that puts the spotlight on various new and upcoming book releases that have become the"ohmigod! i gotta have this or i'll just die," eagerly anticipated novels to adorn your shelves.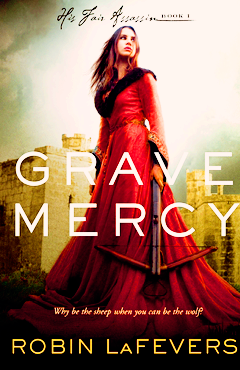 Grave Mercy
By Robin LaFevers
Publisher: Houghton Mifflin Books for Children
Publish Date: April 3, 2012
Format: Hardback, pp 560
Age Demographic: Young Adult
b&n // amazon

Why be the sheep, when you can be the wolf?

Seventeen-year-old Ismae escapes from the brutality of an arranged marriage into the sanctuary of the convent of St. Mortain, where the sisters still serve the gods of old. Here she learns that the god of Death Himself has blessed her with dangerous gifts—and a violent destiny. If she chooses to stay at the convent, she will be trained as an assassin and serve as a handmaiden to Death. To claim her new life, she must destroy the lives of others.

Ismae's most important assignment takes her straight into the high court of Brittany—where she finds herself woefully under prepared—not only for the deadly games of intrigue and treason, but for the impossible choices she must make. For how can she deliver Death's vengeance upon a target who, against her will, has stolen her heart?

*Summary taken from Goodreads.
I am already in love with this book and I can't wait to get my hands on a copy. It looks like it's going to be intensely captivating and full of great peril and fraught with danger and just filled with some heart-pounding good ol' forbidden romance. This is exactly right up my alley of brilliant "to reads."