In April of this year, I was contacted by Caroline Rose about participating in the Class of 2k12. At that particular time my blog was less than three month's old, however, I was thrilled with the opportunity nonetheless. So, I set to work compiling a list of questions that would be circulated between 20 different new upcoming debut author's for 2012 and 15 of them picked between two and three of the questions and wrote their own little guest post to be posted here on my book blog, on the day their books release. The goal is to create as much buzz for these upcoming debut author's and their amazing books as bloggers can, by passing along the information and blogging about them.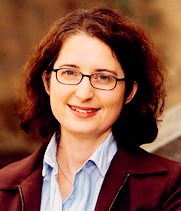 Sarah's Website
|
Sarah's Facebook
Sarah's Goodreads
Today, I am lucky enough to have Sarah Tregay here at my blog. Her debut novel, Love & Leftover's, is releasing today and you should definitely pick up a copy and check it out. It's a compelling young adult contemporary that's a beautifully written story depicting one girl's journey dealing with love, loyalty, family, and friends. I've personally been really excited to read this one, myself. I've been wanting to get into the habit of reading more contemporary novels and this looks like it will fit the bill wonderfully. So help me make her feel welcome here on the blog.
❝The Watchword Featuring❞

Sarah Tregay
Is there any specific way you go about researching materials you use when writing your book, such as some of the things that inspired you to write this novel?

I find it easier to write about things that I have experienced first hand— especially setting. My family has a summerhouse in New Hampshire (also known as a 'camp') that inspired me to write Love and Leftovers. My visits there are often limited to a week or two, so I liked the idea of getting stuck on summer vacation. I made two trips to New Hampshire while I was writing the manuscript, often sitting on the dock or in front of the wood-burning stove and scribbling away.

The second half of the book is set in Boise, Idaho where I live. Even though I am familiar with the setting, I went out of my way to experience what my characters might have experienced, like climbing on the playground on a cold day in January and hiding out among the cookbooks at the library.

As you might have guessed, Love and Leftovers has a bit of a food theme going on. My main character, Marcie, loves pizza. So, lucky for me, I got to order a slice or two in both locations.

Who are some of your favorite author's and have they had any impact on your writing?

I enjoy reading—and listening to—verse novels and Sonya Sones is one of my favorite authors. I was reading her book, One of Those Hideous Books Where the Mother Dies, when I began writing Love and Leftovers. It definitely influenced my writing, from the theme of moving to a new town to the light-hearted nature of the poems.

One of the things that I love about Sones' writing is the sound of her poetry when it is read out loud. Often, I read my own poems out loud while I'm writing and revising in order to capture my main character's audible voice. Who knows, maybe someday Love and Leftovers will be an audiobook.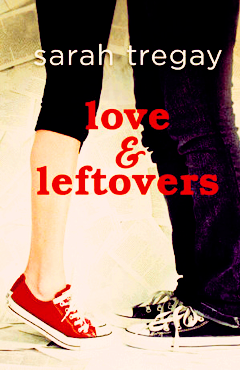 Love & Leftovers
By Sarah Tregay
Publisher: Katherine Tegen Books
Publish Date: December 27, 2011
Format: Hardback, pp 448
Age Demographic: Young Adult
b&n // amazon

My wish
is to fall
cranium over Converse
in dizzy, daydream-worthy
love.

When her parents split, Marcie is dragged from Idaho to a family summerhouse in New Hampshire. She leaves behind her friends, a group of freaks and geeks called the Leftovers, including her emo-rocker boyfriend, and her father.

By the time Labor Day rolls around, Marcie suspects this "vacation" has become permanent. She starts at a new school where a cute boy brings her breakfast and a new romance heats up. But understanding love, especially when you've watched your parents' affections end, is elusive. What does it feel like, really? can you even know it until you've lost it?

Love and Leftovers is a beautifully written story of one girl's journey navigating family, friends, and love, and a compelling and sexy read that teens will gobble up whole.

*Summary taken from Goodreads.
❝To Purchase a Copy❞
Amazon
|
Barnes&Noble
BooksAMillion
|
Book Depository
Thank you, so much Sarah Tregay for stopping by the blog and sharing this amazing guest post with the rest of us. I wish you a ton of success with Love & Leftovers and I absolutely cannot wait to read it.