❝YA AUTHOR'S APPRECIATION FEATURING❞

ANNA GODBERSEN

By TIFFANY @ FOR THOSE ABOUT TO READ
Ever since I read The Luxe, Anna Godbersen has been one of my favorite authors. She has this magical way of writing that entrances you. Whenever I read her novels, I feel like I'm standing in the room with the characters, experiencing their emotions, and seeing exactly what they do.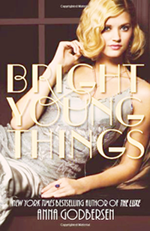 Godbersen's plot lines are always fast paced and exciting. Since she writes historical fiction, all of her settings have an enchanting quality to them. When I read The Luxe, I felt like I was in a magnificent ballroom from 1899 wearing a to-die-for gown. When I read Bright Young Things, I felt like I was experiencing the excitement of the 1920s myself. The lyrical prose sucks you in and the whole thing just feels like a movie! It's truly magnificent.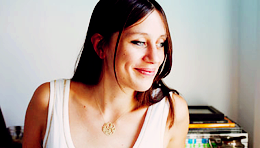 Aside from Godbersen's gifted writing style, her plot lines are all crazy-good. She incorporates love, betrayal, and drama in a very realistic fashion. Some authors feel obligated to put a pretty bow at the end of the novels—Godbersen does not. If there were too many bad things that happened in a relationship for the characters to ever realistically work out their relationship, she lets it die. She doesn't try to force happiness on her characters. Much like real life, sometimes things work out and sometimes they don't. That said, it's practically impossible to predict her plotlines because she has this way of adding things you would never expect.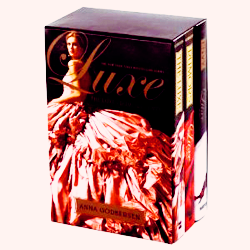 I didn't truly appreciate what a master storyteller Godbersen is until I read Splendor, the last book in The Luxe series. Godbersen masterfully plans out her novels and leads the reader on an epic journey. Her books are so artfully written that you don't see the intricacy of the stories she's created until a series is complete. Everything is so carefully interwoven and there is purpose in even the most random-seeming act. There are few authors as talented as Anna Godbersen, and she has certainly changed the way I read both YA and Historical Fiction.
❝WATCH THE TRAILER FOR THE BOOKS❞