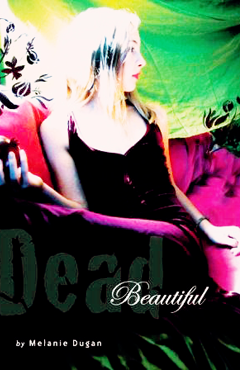 Dead Beautiful
by Melanie Dugan
ARC Provided by Publisher via TLC Book Tours
Published Date: May 1, 2012
Publisher: UpStart Press
Book Format: Paperback; pp 177
Age Demographic: Adult Contemporary
amazon | goodreads

Dead Beautiful is a contemporary retelling of the classic Greek myth of Persephone. This was the myth the Greeks used to explain how we came to have the change of seasons. In the traditional version of the myth, Persephone – the daughter of Demeter, Goddess of agriculture and fertility, and Zeus, the top god on Olympus – is abducted one day by Hades, God of the Underworld (which is also called Hades).

Demeter refuses to do her job until her daughter is returned to her, and the earth is plunged into the first winter: no crops grow, cold settles on the earth. It turns out that while in Hades, Persephone has eaten six pomegranate seeds. As a result, for six months of the year, she must live with Hades; this is when it is fall and winter on earth. For six months she lives with her mother – then we have spring and summer.

Dead Beautiful asks, what if Persephone, like many adolescent girls, didn't tell her mother the whole truth? What if Hades didn't abduct her? What if she made the decision to go with him? (She is, after all, 18 millennia old.)

The result is a novel that examines the complex dynamics between mothers and daughters, and explores the challenges faced by young women as they move from childhood into adulthood and independence. It is smart, fast-paced, funny and profound; a book that will appeal to women young and old, to mothers and daughters.

Summary taken from TLC Book Tours.
❝My Thoughts❞
Melanie Dugan has penned a beautiful mondern contemporary re-telling of the Greek myth, Persephone. For those who aren't familiar with Greek mythology, this particular myth explains how we came to have the change of the seasons. It's a refreshing take on a wonderful myth filled with originality all its own. The writing is gorgeous and flows wonderfully well, the characters are likable yet still possessing realistic flaws of their own, and the sense of plot is quite captivating. Readers will find themselves lost within the pages of this beautiful compelling new look at a classic Greek myth that Melanie Dugan has breathed fresh new life into.

Persephone is the daughter of Demeter, who is the goddess of agriculture and fertility and Zeus who is the highest god on mount Olympus. When told in its original form, Persephone is said to have been abducted by Hades the god of the Underworld against her will. While in the Underworld she eats six pomegranate seeds and because of that is forced to spend six months in the Underworld with Hades and six months with her mother, Demeter. During the time that she lives with her mother, spring and summer are in full bloom. When she's living down below in the Underworld with Hades, fall and winter are in full swing.

Melanie Dugan takes this story and explores it in such a different way, making Persephone into a normal young teenage girl, who might not have told her mother the entire truth. What if Persephone wasn't abducted, but was somehow seduced or became enamored with Hades and fell in love with him choosing to go to the Underworld with him? It was intriguing to see the way she took this story and to get to see another side or possibility to such a wonderful classic Greek myth. I've always wondered myself, personally, what if. Those kinds of scenarios are always churning over in my mind and Melanie wrote such a gorgeous contemporary re-telling that is filled with amazing humor, smart witty characters, and fast paced action all packed into a short novel sure to blow the socks off of anyone who enjoys the exploration of Greek myths.

I enjoyed seeing Persephone portrayed as a willful almost rebellious teenage girl who is tired of being overprotected by her mother. Hades was mysteriously swoon worthy and incredibly sexy and alluring, who wouldn't fall head over feet for him the way that Persephone did when she caught him looking her way?! Despite the fact that she deliberately and willfully did whatever she pleased when it came to Hades and choosing to be with him, she was still a very likable presence in the book. It was interesting to see the consequences that came about, along with the dynamics between the mother and daughter bond.

Dead Beautiful is a must read for any fan of Greek mythology.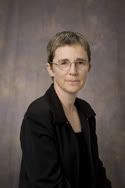 Melanie Dugan is the author of three novels, Dead Beautiful (Upstart Press, 2012) Revising Romance (Sumach Press, 2004), and Sometime Daughter (Second Story Press, 2002). Her short story, "A Map of the Human Heart," was shortlisted for the CBC Literary Contest.

Melanie's writing has appeared in Toronto Life, The North American Review, the Kingston Whig-Standard, and other magazines. Melanie has studied at the University of Toronto's Writers' Workshop, the Humber School for Writers, and the Banff Centre for the Arts. She was born in San Francisco and grew up in Boston, Toronto and London, England. She lives in Kingston, Ontario with her family.
Website | Goodreads | Amazon

Other stops for the tour can be found here.

This book was received from HarperCollins via TLC Book Tours, in exchange for an honest review which I have provided. No money exchanged hands, I review books for fun because I love to read. I am not interested in monetary gain.