Design by: Nina Reads
I was trying to think of a way to wrap up Armchair BEA in a really awesome way and then I realized the only true way to do that was to feature an amazingly emotional and heartfelt guest blog post written by my best friend and co-conspirator in crime, Molli @ Once Upon A Prolouge. So, I sat and thought about it for a little while, and I came up with an idea for the post and she got right on it like she always does and just absolutely blew me away with it. I mean, I had the happiest tears that I think I've ever cried so much in my life running down my cheeks and this big goofy grin on my face, because it was so emotional, raw, honest, and heartfelt. But, as with anything she does, I'm not surprised at this post. It has surpassed all of my expectations and just blew me away, it's part of her charm and why I love her so much!

It's also more than that, though, because together through the journey's of starting our book blog, the highs and lows of our friendship, and the joyful and tearful moments that we've shared - we've created a bond that can ultimately never been broken and believe me, has definitely been tested as far as it can to the limits and at the heart of it all was books! I never in my wildest dreams thought something like reading or enjoying my life of books (wanting to discuss them, dream cast them, read them, etc.) would lead to mending a friendship that I was so afraid was on it's way of dying out. However, I am so thankful that we were able to "be better" the way we always believed that we could. So, if you want to know something very personal and meaningful to me that involves book and the book blogging community, then all you have to do is read her amazing guest post below to find out. I hope you read it anyway, because it's that inspiring and amazing and beautiful just like she is.

M, this one's for you!

"Before I go, I just wanna tell you, you were fantastic. Absolutely fantastic. And d'you know what? So was I."
Armchair BEA Guest Post

How Books To Blogging Has Changed Me

Written by: Molli @ Once Upon A Prolouge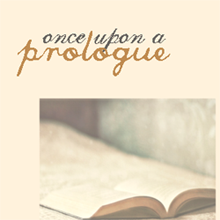 There was a time – just over a year ago – when I had very few people to squee over books with; unfortunately, most of my local friends have to be threatened with bodily harm to crack open a book. I felt like a parched soul traveling through a desert, searching for a drop of water…or in this case, someone to relate to, someone who understood things as I did – things like the thrill of holding a new book in your hand, the scent that only old books have, the feeling of falling in love with a character.

At the time I started my blog, I had absolutely no idea what I was doing, so I'll admit, the first couple months were rough. I'm STILL learning. But you know what the amazing part was? Even when I was a total newcomer…people started coming to my blog to read what I had to say. Then I began making blogging friends. And that was like heaven to me. To this day I still interact almost daily with several of them – they're the ones who consistently visit my blog, who RT me, who chat with me about whatever, whenever. I adore them! I feel like I've found at least a few – and am constantly discovering more – kindred spirits.

Around that time, I started noticing changes in my reading habits: I was gravitating more toward young adult literature, more than I ever had in the past. And I was speaking out more at work and even, yes, to a stranger at a book store once (she was debating on whether to read The Hunger Games, and I convinced her to so it was a well-deserved moment of stalk-age) about why I read, and what I like to read. I noticed myself coming alive, and thriving, because finally: I had a place to belong.

Book blogging is more than just a hobby for me. The community really IS that, a community. This year is the first time I've participated in BEA, and I've been at all three Twitter chats. And what I've discovered (all over again) is that despite the occasional drama or mishap, the book blogging community is filled with intelligent, outspoken, honest, passionate women and men who, like me, LOVE books. I've learned – again – that being enthusiastic, and yes, even fangirling doesn't make a person "weird" – it just means they care a lot about something. I've learned how to say what I think in reviews and in "real life." I've taken that lesson into my personal life and become more decisive and more outspoken. (Watch out, world!)

But perhaps the most important lesson I've learned from book blogging is about friendship. I've changed a great deal since I started my blog. One of my friendships has changed, as we both grew apart, and struggled to find ourselves and our place. But another one? Has grown back together, slowly knitting the wounds together until we both emerged, stronger…better. We started talking again, first about books and our blogs, then about life, movies, music, friends, family, telling stories, laughing together…anything and everything. We always knew "we could be better," and now we are.

Some days, I know I wouldn't be in as good of a place as I am without book blogging. It's a hobby, yes. But it's also something that brightens my days. It's a place apart from the stresses of everyday life. It's a comfort, and a happy place. And it saved a friendship that means so very much to me. I will always be grateful both to the book blogging community, and to Suz, for inspiring me to create my own blog after she started hers, and for the two of us daring to "be better," than we were.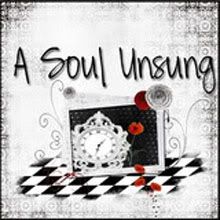 This one's for you, S! Here's to many more years of giggling over fictional crushes together, debating couples and plot points, making one another jealous with different books we receive, and bonding over this awesome community.