Dreamless
by Kailin Gow
Publisher: theEDGEbooks.com
Expected Publication: June 1, 2012
Pages: 250
Age Demographic: Young Adult
amazon


Summer has always looked forward to spending her summers at her Aunt's beach house with the Donovans. To her, summers at Aunt Sookie's beach house was magical, especially getting to spend time with the Donovans - her best friend Rachel and Rachel's brothers Nathaniel, and Drew. Here at Aunt Sookie's beach house, they can be anyone and anything they dreamed. For Summer, she had always wished to become as pretty as Rachel and for her brothers to think of her as more than Rachel's friend. For Nat and Drew, summers at Aunt Sookie's beach house meant fun and escape, a place where they go to with their mom and sister for the summer, away from city life. They never thought this summer would be different. They never thought things would change as much as they did...and it all began with them falling for and loving Summer.

* Summary taken from Goodreads.
❝My Thoughts❞
Loving Summer is a super sweet and charming fun read. It's incredibly enjoyable, heart-warming, and bitter sweet. It's the perfect summer read to quench readers fun and whimsical summer romance needs. Kailin Gow pens a wonderfully poingnant tale of life long crushes, friendships, first tastes of romance, and sense of family in such an incredibly enjoyable realistic way that will have readers craving more.

This is a book that is steeped well in full on love triangle done right. Summer has had this humongous crush on Nat for years, but has laways thought he was oblivious to her feelings for him. Drew, on the other hand is Nat's younger brother, and has always had genuine feelings for her as well, but has never made them known until this particular summer. From the beginning to the end, Drew is such an exceptionally written character, I love how Summer has changed him and the way that he wants to see himself, and it's sweet and endearing the way he's there for her in such small intimate comforting ways when no one else seems to be. The bond they share definitely skirts around the corners of friendship into the land of romance beyond the horizon. Then there is Astor, who I have absolutely no qualms with personally, because he is just as sweet, charming, and genuine in his affections for Summer as well.

It's easy to see how well each of these guys could fit into Summer's life romantically or not, in their own unique and different ways. It makes it hard to pick which one readers would want to see her choose to pursue a romantic relationship with. I personally found myself playing for team Drew, because of how sweet and gentle he was with her. Through personal triumphs and tragedies, Summer spends a memorable summer with her best friend Rachel, her two brothers Nat and Drew, and experiences the beginning of what could potentially be a first romantic relationship with Astor.

Loving Summer is such a sweet beachy read that any contemporary young adult romance fan will not want to miss out on. Kailin Gow's descriptive writing style will pull readers in and leave them breathless with desire and anticipation of the sequel and what's to come next. This book is definitely a must read.

Loving Summer Playlist

by: Kailin Gow
What Makes You Beautiful by One Direction
Summer Love by Justin Timberlake
Theme from "a Summer Place" by Percy Faith Orchestra
The Boys Of Summer by Don Henley
Blood Red Summer by Coheed & Cambria
Someone Like You by Summer Set
Summer's Song (new version) by Chase Coy
Summer Paradise by Simple Plan
Best Friend's Brother by Victorious
It's Complicated by A Day To Remember
You're My Best Friend by Queen
Crush by Glee Cast
Crush by Mandy Moore
Listen
to
playlist!
Want to purchase Loving Summer by Kailin Gow?
You can do so by visiting my Amazon Store and adding them to your shopping cart. While you're there, feel free to look around, you might find something else you want. I hope you enjoyed the review for Loving Summer. If you haven't read it yet, then I definitely suggest you pick up a copy for yourself or even for someone else, if you think they'll like it.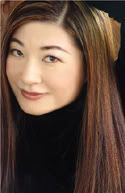 ABOUT KAILIN GOW

Website || Twitter || Facebook || Goodreads

Kailin Gow is the multi-award-winning and bestselling author of over 100 distinct books which includes the Desire Series, PULSE, Wicked Woods, and the Frost Series. She has been professionally published since 2001. She was one of the first authors for young readers to write books for girls with supernatural elements. Her first book series about extraordinary girls guided by an angel in 2001, was a success, selling thousands of print copies in days, and inspiring girl book clubs around the U.S. In 2003, she came out with more series, including The Fairy Rose Chronicles, about fairies in Feyland. Her books have been recommended by PBS Kids, US Mental Health Association, the PTA, and homeschooling associations in the United States.

Her Bitter Frost Series, PULSE Series, and other book series are being developed into MMO Games by SEE GLOBAL ENTERTAINMENT, one of the foremost entertainment developers in the world, known for developing world-reknown blockbuster films into games. The Frost Series and PULSE MMO Games are set to release 2013.

She is a graduate of the Annenberg School for Communications Masters in Management program in journalism, marketing and publishing at the University of Southern California.

Author information taken from her Goodreads.


Find other stops along the tour here!