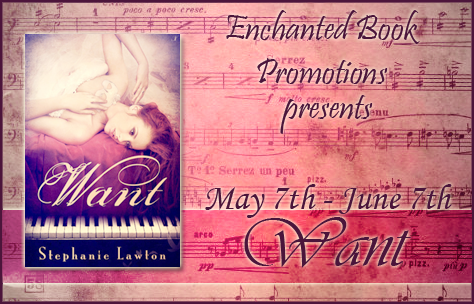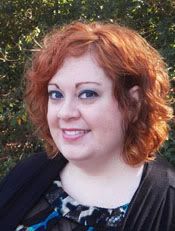 Enchanted Book Tours
is hosting a release party for
Stephanie Lawton's
young adult edgey contemporary release,
Want
. Today I am lucky enough to be featuring a giveaway for five copies of
Want
for some very lucky winner's. Check it out below, along with all of the details about this wonderfully new young adult contemp,
Want
.
May the odds be ever in your favor! ;)
ABOUT THE AUTHOR
: After collecting a couple English degrees in the Midwest,
Stephanie Lawton
suddenly awoke in the deepest reaches of the Deep South. Culture shock inspired her to write about Mobile, Alabama, her adopted city, and all the ways Southern culture, history and attitudes seduce the unsuspecting.
A lover of all things gothic, she can often be spotted photographing old cemeteries, historic buildings and, ironically, the beautiful beaches of the Gulf Coast. She also has a tendency to psychoanalyze people, which comes in handy when creating character profiles.
On her thirtieth birthday, she mourned (okay bawled) the fact that in no way could she still be considered a "young adult," so she rebelled by picking up Twilight and promptly fell in love with Young Adult literature.
She has a love/hate relationship with Mardi Gras –where does all that money come from?–and can sneeze 18 times in a row.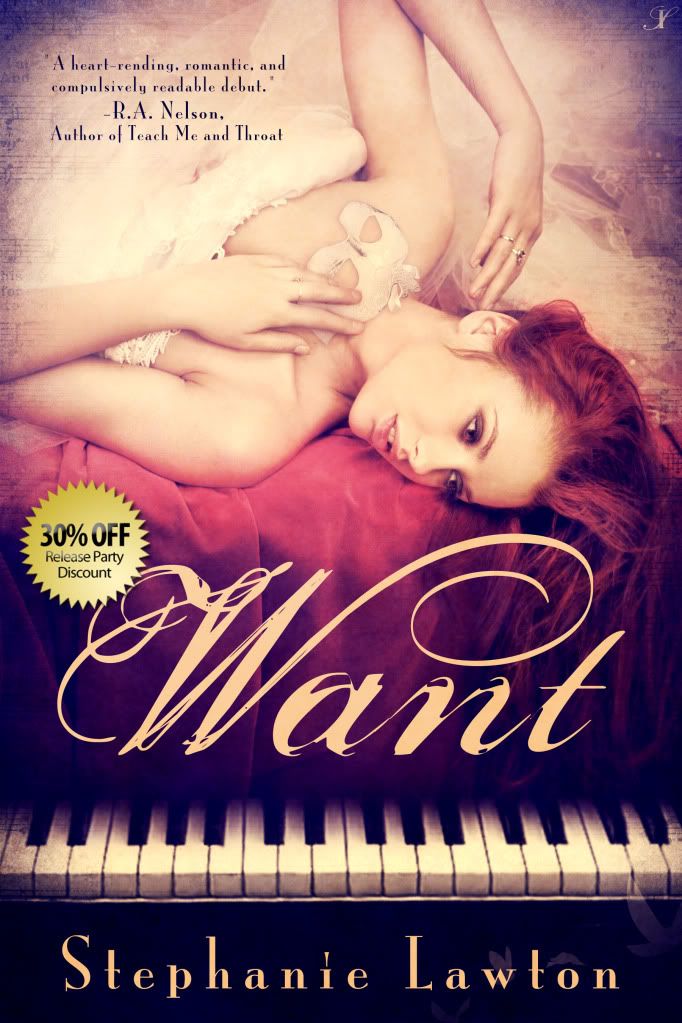 "The keys and fingerings are the same ones I play; the dynamics are similar, but the song itself, its coloring is different in every way—every nuance, every pause, every touch. He leans back on the seat, fingers upright and stiff, wrists lifted; then he leans in, presses deeper into the keys, rocks the piano's frame with the pedal."

Julianne counts the days until she can pack her bags and leave her old-money, tradition-bound Southern town where appearance is everything and secrecy is a way of life. A piano virtuoso, she dreams of attending a prestigious music school in Boston. Failure is not an option, so she enlists the help of New England Conservatory graduate Isaac Laroche.

Julianne can't understand why Isaac suddenly gave up Boston's music scene to return to the South. He doesn't know her life depends on escaping it before she inherits her mother's madness. Isaac knows he must resist his attraction to a student ten years his junior, but loneliness and jealousy threaten his resolve.

Their indiscretion at a Mardi Gras ball—the pinnacle event for Mobile's elite—forces their present wants and needs to collide with sins of the past.

Will Julianne accept the help she's offered and get everything she ever wanted, or will she self-destruct and take Isaac down with her?

For more stops on this awesome launch party, you can find them here on the Want Release Party tour page. There are a ton of exciting things that are happening on this book launch/release, like fantastic reviews, giveaways, author interviews, character interviews, guest blog posts and book excerpt posts, and so much more. Join in on the fun!!!

You really don't want to miss out on this.
Early Praise - What are they really saying?
"A heart-rending, romantic, and compulsively readable debut. You will remember Juli and Isaac for a long time to come!" --R.A. Nelson, author of Teach Me and Throat

"A powerful masterpiece, exploring tough issues, sweet love, and high stakes…"– Aubrie Dionne, Author of "Paradise 21"

"This story opened my eyes to how exciting contemporary YA romance can be" – Lisa Voisin, Author of "The Watcher"
Hurry! Don't wait around, get the EARLY book brithday discount NOW!
Buy the book now at Inkspell Publishing Store and enjoy a special EXCLUSIVE 30% discount! Offer valid only till 14th June!
Curious about some "behind-the-curtain" scenes? Read her short story "Aftertaste" for free!
Giveaway!!! Giveaway!!! Giveaway!!!
a Rafflecopter giveaway
Purchase Want:
Amazon
|
B&N