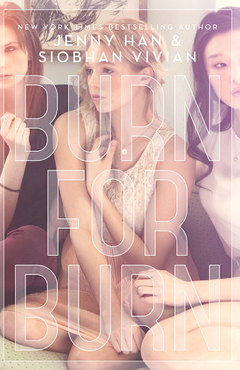 Burn For Burn

by Jenny Han&Siobhan Vivian

Publisher: Simon&Schuster BYR

Publication Date: September 18, 2012

Pages: 368

Age Demographic: Young Adult/Adult Crossover

amazon | b&n




BIG GIRLS DON'T CRY...

THEY GET EVEN.



Lillia has never had any problems dealing with boys who like her. Not until this summer, when one went too far. No way will she let the same thing happen to her little sister.



Kat is tired of the rumours, the insults, the cruel jokes. It all goes back to one person– her ex-best friend– and she's ready to make her pay.



Four years ago, Mary left Jar Island because of a boy. But she's not the same girl anymore. And she's ready to prove it to him.



Three very different girls who want the same thing: sweet, sweet revenge. And they won't stop until they each had a taste.



* Summary taken from Goodreads.
❝My Thoughts❞
I'm not sure exactly where to begin with this book, because I absolutely loved every bit of it. What I thought was going to be a summer romance, quickly turned into a summer of revenge in the best possible way. Jenny Han and Siobhan Vivian have really out done themselves with Burn For Burn. It was such an incredible and delightful, albiet scheming read from the start up until the end. It wasn't perfect, but it was wonderfully realistic and a bit rough around the edges in other aspects.



Kat is this fiesty girl from the wrong side of town who doesn't exactly care what people think of her. Mary is the one who's been hurt probably the most out of the three of them, and Lillia is just amazing any way you look at it. All of the girls were extremely fun to get to know and discover new things about. I was very happy to see the history fleshed out between Lillia and Kat and the return of their friendship re-instated by a little bout of sweet revenge. The three sort of became the most unlikely besties that were so much fun to read about. I definitely got a kick out of all of their schemes and motives behind why they wanted their revenge and who it would be exacted upon.



The writing style was very laid back and easy going, the book was just so much fun, and the character's were definitely interesting. It turned out to be a great read, that ended on such a cliff-hanger that I'm totally left craving more. I cannot wait until the next book in the series come out, because I'll definitely have a copy in my hands. There was some amazing mystery wafting around the atmostphere that lent itself well to the character growth, background, and integrated itself well into the story keeping me hooked and excited to read what was going to happen next. I would definitely recommend this one to anyone who enjoys contemporary young adult fiction for sure. It would definitely make a worth read!

Want pre-order a copy of Burn For Burn by Jenny Han & Siobhan Vivian?
You can do so by visiting my Amazon Store and adding them to your shopping cart. While you're there, feel free to look around, you might find something else you want. I hope you enjoyed reading my review of Burn For Burn by Jenny Han & Siobhan Vivian. I definitely suggest you pick up a copy for yourself or even for someone else, if you think they'll like it.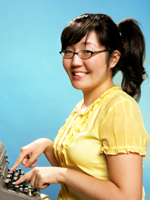 JENNY HAN



Website || Twitter || Blog || Goodreads



Jenny Han is an extremely talented YA author of the "summer series" which includes, The Summer I Turned Pretty, It's Not Summer Without You, and We'll Always Have Summer. Her favorite superhero is none other than Buffy the Vampire Slayer and if she was a beverage she would totally be cherry lemonade.



Author information taken from her dearjennyhan.com.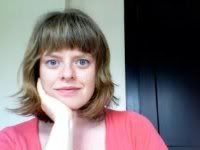 SIOBHAN VIVIAN



Website || Twitter || Tumblr || Goodreads



Siobhan Vivian attended an art program very much like the one in Same Difference, during the summer before her senior year of high school. It was there that she discovered she was bad at drawing and good at writing. But she still keeps a sketchbook anyway.



Author information taken from her Goodreads.





{ This ARC was provided by ATW ARC Tours, in exchange for an honest review which I have provided. No money exchanged hands, I review books for fun because I love to read. I am not interested in monetary gain.}