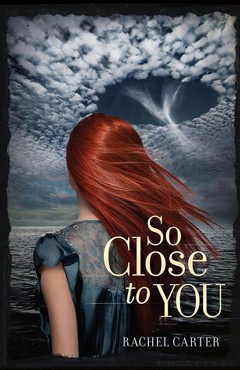 So Close To You
by Rachel Carter
Publisher: HarperTeen
Expected Publication: June 10, 2012
Pages: 320
Age Demographic: Young Adult
amazon | b&n


ydia Bentley has heard stories about the Montauk Project all her life: stories about the strange things that took place at the abandoned military base near her home and the people who've disappeared over the years. Stories about people like her own great-grandfather.

When Lydia stumbles into a portal that transports her to a dangerous and strange new reality, she discovers that all the stories she's ever heard about the Montauk Project are true, and that she's in the middle of one of the most dangerous experiments in history.

Alongside a darkly mysterious boy she is wary to trust, Lydia begins to unravel the secrets surrounding the Project. But the truths behind these secrets force her to question all her choices—and if Lydia chooses wrong, she might not save her family but destroy them... and herself.

* Summary taken from Goodreads.
❝My Thoughts❞
So Close To You is an amazing ball of wow, chalked full of interesting history, wonderful theories on the Montauk Project, and interesting plot and character development. Rachel Carter does a pretty awesome job of blending historical elements in with sci-fi so naturally that the story just flows off the pages and it's so easy to become absorbed in it. The characters are interesting and likable, the plot development has a unique twist to it that will draw readers in and keep them captivated, and packs the right amount of elemental fear and mystery to keep them on edge. I found myself growing personally excited as I flipped the pages, because time travel, a world ruled by the Project, and super secretive government dealings that would be otherwise terrifying if leaked to everyone. This was definitely my kind of novel from the get go.

It is time travel, what isn't to love about time travel? It had such a Doctor Who vibe to it, that I sort of felt as if the Doctor was traveling back in time with Lydia in spirit. She's such an amazingly likable and spirited character that I fell in love with right off the bat. She's kind, smart, fun, intelligent, and very resourceful and resilient in so many ways. I love how completely accidental it was that she was able to go back in time to World War II and solve the mystery of why her grandfather was so adamant about the Montauk Project being real. That part was so much fun to read and I got a lot of enjoyment about of seeing her get to meet her relatives and get to know them.

The romance between her and Wes was incredibly sweet and tender. I like how you only got to see him the way that Lydia saw him, through her eyes. There were moments when I found myself wishing that he could only see himself as she saw him. He's such an wonderfully brave, charming, and sweet guy for readers to get to know. If I were to ever get the chance to travel back in time the way Lydia stumbled into it, I would want a guy like Wes to be brave and loving enough to follow me in an effort to protect me from whatever might be waiting for me on the other side the way he did with Lydia. These two definitely caused an aching in my heart towards the end, but it's definitely got me pining for the sequel even more.

I would definitely recommend this book to anyone who enjoys romance, historical, and time travel all combined into one amazing story.
Want to pre-order a copy of So Close To You by Rachel Carter?
You can do so by visiting my Amazon Store and adding them to your shopping cart. While you're there, feel free to look around, you might find something else you want. I hope you enjoyed the review for So Close To You. If you haven't, then I definitely suggest you pick up a copy for yourself or even for someone else if you think they'll like it.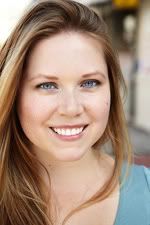 ABOUT RACHEL CARTER

Website || Twitter || Facebook || Goodreads

I'm a young adult writer and my debut novel, So Close to You, will be available July 10th, 2012. It's the start of a three book series with HarperTeen.

Also, it's about time travel. Which I love. Along with vampires, werewolves, epic Russian historical romances, and movies starring Ryan Gosling.

Please, please recommend books to me, especially YA and romance (the more obscure the better!). I'm always looking for new stories to fall in love with.

Author information taken from her Goodreads.


{ This ARC was provided by HarperTeen and ATW ARC Tours, in exchange for an honest review which I have provided. No money exchanged hands, I review books for fun because I love to read. I am not interested in monetary gain. Any piece of this ARC that was or wasn't quoted, is not part of the finished product and should not be perceived as such. Instead, you should compare and check it against a finished copy once it is released.}