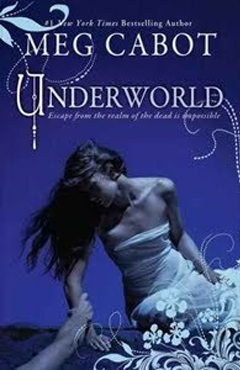 Underworld
by Meg Cabot
Publisher: Point
Publication Date: May 8, 2012
Pages: 336
Age Demographic: Young Adult/Adult Crossover
amazon | b&n


Escape from the realm of the dead is impossible when someone there wants you back.

Seventeen-year-old Pierce Oliviera isn't dead.

Not this time.

But she is being held against her will in the dim, twilit world between heaven and hell, where the spirits of the deceased wait before embarking upon their final journey.

Her captor, John Hayden, claims it's for her own safety. Because not all the departed are dear. Some are so unhappy with where they ended up after leaving the Underworld, they've come back as Furies, intent on vengeance…on the one who sent them there and on the one whom he loves.

But while Pierce might be safe from the Furies in the Underworld, far worse dangers could be lurking for her there…and they might have more to do with its ruler than with his enemies.

And unless Pierce is careful, this time there'll be no escape.

* Summary taken from Goodreads.
❝My Thoughts❞
Meg Cabot captivates fans once again, in a stunning sequel to Abandon. Reminicent of the Greek myth of Persephone and Hades featuring the underworld, Pierce finds herself trapped between heaven and hell, against her will. The mysteriously dark and handsome John Hayden, maintains that it's only for her protection. He explains that some of the deceased spirits aren't too thrilled with their final destination after leaving the underworld, and will often come back as furies hell bent on vengence and destruction. They specifically target the person that is the cause of them being sent there, and anyone John loves himself.

Underworld is a fascinatingly dangerous world full of dark intrigue, mystery, daring adventure, and incredible suspense. It picks up where Abandon left off with Pierce held captive in the underworld by John. Meg Cabot pens a thrilling tale of sweet subtle intense romance, vengeful furies fueled by revenge, and wonderful intriguing suspenseful mythology sure to wow anyone who enjoys modern edgey re-tellings of Greek mythos. Pierce's character growth and development was an amazing element that only adding more depth and layers to the story being told. I personally enjoyed how much she's grown and matured as a young woman that possesses such a wonderfully honest and likable personality.

John, on the other hand, only added to the fascination of the story. Getting to now more about him and his past, only piqued my curiosity even more than being introduced to him in Abandon. He's not completely black and white and while being a little shady to a certain degree, he still has Pierce's best interests at heart. He's willing to go to any lengths or do whatever it takes to protect her, and that's what makes me enjoy his character a great deal more. I have to say that I was pleasantly surprised by how much more I enjoyed this sequel to Abandon.

It's the perfect blend of creative visual imagination brought to life, amazing crackling romantic chemistry, and a super subtle edgey paranormal take on Greek mythos. Meg Cabot absolutely does not disappoint, as readers will soon find out just how much wow fills these brilliantly written pages. This is a book that fans of the Underworld series will absolutely NOT want to miss out on anytime soon.

Want purchase a copy of Underword by Meg Cabot?
You can do so by visiting my Amazon Store and adding them to your shopping cart. While you're there, feel free to look around, you might find something else you want. I hope you enjoyed reading my review of Underworld by Meg Cabot. I definitely suggest you pick up a copy for yourself or even for someone else, if you think they'll like it.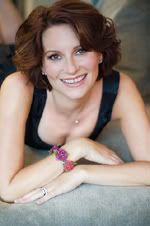 MEG CABOT

Website || Twitter || Facebook || Goodreads

Meg Cabot was born on February 1, 1967, during the Chinese astrological year of the Fire Horse, a notoriously unlucky sign. Fortunately she grew up in Bloomington, Indiana, where few people were aware of the stigma of being a fire horse -- at least until Meg became a teenager, when she flunked freshman Algebra twice, then decided to cut her own bangs.

She is now the author of nearly fifty books for both adults and teens, selling fifteen million copies worldwide, many of which have been #1 New York Times bestsellers, most notably The Princess Diaries series, which is currently being published in over 38 countries, and was made into two hit movies by Disney. In addition, Meg wrote the Mediator and 1-800-Where-R-You? series (on which the television series, Missing, was based), two All-American Girl books, Teen Idol, Avalon High, How to Be Popular, Pants on Fire, Jinx, a series of novels written entirely in email format (Boy Next Door, Boy Meets Girl, and Every Boy's Got One), a mystery series (Size 12 Is Not Fat/ Size 14 Is Not Fat Either/Big Boned), and a chick-lit series called Queen of Babble.

Meg currently divides her time between Key West, Indiana, and New York City with a primary cat (one-eyed Henrietta), various back-up cats, and her husband, who doesn't know he married a fire horse. Please don't tell him.


Author information taken from her Goodreads.



{ This ARC was provided by ATW ARC Tours, in exchange for an honest review which I have provided. No money exchanged hands, I review books for fun because I love to read. I am not interested in monetary gain.}