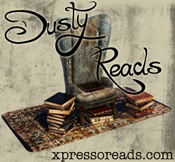 Dusty Reads is a weekly post featuring a book that has been sitting unread on your home shelf for some time. To participate, add your name to the linky and try to visit a few of the others. Books don't have to be 'x' years old. If you've had the book for a few months without reading it, it's dusty! This meme is hosted by the lovely Giselle @ Xpresso Reads.
Dusty Reads #03
featuring But I Love Him by Amanda Grace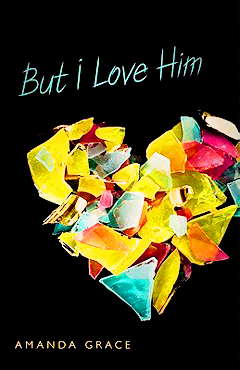 But I Love Him
Author: Amanda Grace
Publisher: Flux
Published: May 8, 2011

Tonight was so much worse than anything before it.
Tonight he didn't stop after the first slap.

At the beginning of senior year, Ann was a smiling, straight-A student and track star with friends and a future. Then she met a haunted young man named Connor. Only she can heal his emotional scars; only he could make her feel so loved-and needed. Ann can't recall the pivotal moment it all changed, when she surrendered everything to be with him, but by graduation, her life has become a dangerous high wire act. Just one mistake could trigger Connor's rage, a senseless storm of cruel words and violence damaging everything-and everyone-in its path.

This evocative slideshow of flashbacks reveals a heartbreaking story of love gone terribly wrong.

Summary taken from: Goodreads.
I had just read Bitter End by Jennifer Brown for an ARC Tour that I was a part of and was just really moved by the scary reality of teen abusive relationships. It was right around the time when I think I actually started getting more and more into YA Contemps and so when I saw this book sitting on the shelf, I decided that I needed to have it and read it. I was originally going to get around to it back then, but other things sort of kept me from it. So, now I'm definitely planning on reading it this summer. I've heard some really fantastic things about how good it is and how emotionally moving it was, so I want to find out for myself now.
Tell me, what's your dusty read?