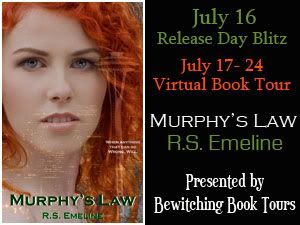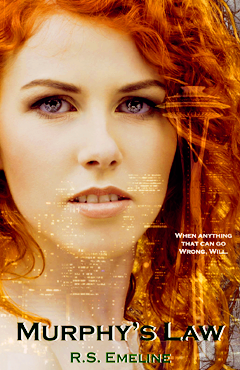 Murphy's Law
by R.S. Emeline
Publisher: Amazon Digital Services
Publication Date: July 14, 2012
Pages: 216
Age Demographic: Crossover Appeal YA/Adult
amazon | smashwords


Alexis MacGuire is just like other college students. She goes to class, eats pizza, and holds down a job. The difference is, her job could get her killed.

As the unluckiest member of a family of elite assassins, she spends her spare time jetting from one country to another neutralizing scum the government doesn't want to be attached to--often in unconventional and unplanned ways.

When she receives an email exposing the secrets of her last job she enters into a game of cat and mouse with someone known only as the Hunter. With the help of her brother, her best friend, and an FBI agent who makes her heart skip beats, she must find the Hunter before he destroys everything and everyone she loves.

* Summary taken from Amazon.
Guest Post: A Girl's Guide to Being a Government Assassin
by R.S. Emeline
Learn to run in high heels. You never know when the occasion will come that you need to be able to do this. Train early.

Information can change, and change quickly. Always be ready to deviate from your original plan.

Buy stock in Chap Stick. When you're flying across the world and back your lips will dry out. Also carry extras. Those suckers grow legs and walk away.

Sometimes you have to let people in. Trust your gut, and believe in your friends-- or their sexy FBI agent brothers.

Find time to laugh, eat, and drink. You've only got one life to live, even if you're living more than one.

Wine and pizza never go out of style. Find a good pizza place and keep them in business.

Caffeine is life. Make sure you have your daily dose or things will get hairy.

Always check your home for cameras and bugs. There's an app for that.

Just because a job doesn't go the way you expected, doesn't mean it can't be done. Be flexible.

Accept that Murphy comes to visit when you least expect it. He's good at throwing wrenches in plans. If he hasn't visited yet, he will.

Want to win an e-copy of Murphy's Law and Purrfect Storm by R.S. Emeline?
Thanks to Bewitching Book Tours and R.S. Emeline, I have one e-copy each of Murphy's Law and Purrfect Storm that can be all yours to "one" lucky winner. The only rules are that you at least be 13 years or older and fill out the Rafflecopter below, then just reply to the email sent to the winner if you are chosen within 48 hours.

Oh, and this is INTERNATIONAL guys! So, hurry up and enter!!!

That's it, easy-peasy. Gotta have those e-books now, dontcha?!
a Rafflecopter giveaway
Want to purchase a copy of Murphy's Law or Purrfect Storm by R.S. Emeline?
You can do so by visiting my Amazon Store and adding them to your shopping cart. While you're there, feel free to look around, you might find something else you want. I hope you enjoyed reading A Girl's Guide To Being A Government Assassin. I definitely suggest you pick up a copy of Murphy's Law or Purrfect Storm for yourself or even for someone else, if you think they'll like it.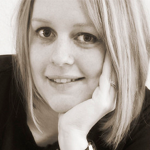 ABOUT R.S. EMELINE

Blog || Twitter || IAN || Goodreads

R.S. Emeline grew up in the sogginess of Washington State where she nurtured her love of writing with dark teenage poetry. Today she spends her time in the perpetual dryness and sun of the California desert. She lives there with her husband, the Marine; her niece, the Artist; her daughter, the Munchkin; and two animals--King Furry and Mistress Meow-- who are the true rulers of the roost.


Author information taken from her Amazon Author Page.