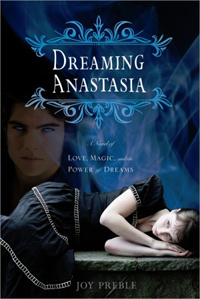 Dreaming Anastasia by Joy Preble
Publisher
: Soucebooks Jabberwocky
Published
: September 1, 2009
Age Demographic
YA Paranormal
What really happened to Anastasia Romanov?

Anastasia Romanov thought she would never feel more alone than when the gunfire started and her family began to fall around her. Surely the bullets would come for her next. But they didn't. Instead, two gnarled old hands reached for her. When she wakes up she discovers that she is in the ancient hut of the witch Baba Yaga, and that some things are worse than being dead.

In modern-day Chicago, Anne doesn't know much about Russian history. She is more concerned about getting into a good college--until the dreams start. She is somewhere else. She is someone else. And she is sharing a small room with a very old woman. The vivid dreams startle her, but not until a handsome stranger offers to explain them does she realize her life is going to change forever. She is the only one who can save Anastasia. But, Anastasia is having her own dreams.
Review for Dreaming Anastasia
by Joy Preble
Joy Preble pens an intriguing novel that is daring, original, and emotionally powerful. Dreaming Anastasia is hauntingly beautiful, dark and rich, and filled with secrets and mysteriously conflicting dreams that haunt Anastasia's nights. Beautifully written, both Anastasia and Anne possess a strong bond that will alter their lives forever. Written in a dreamstate quality, Joy Preble explores an old Russian fairytale into her own modernized story with compelling characters and beguiling imagery filled with vivid life and spark that ignites the pages. Dreaming Anastasia is an unpredictable book of wonder filled with many unexpected suspenseful twists and turns.

The challenge of trusting one another seems to be an occurring theme, throughout the book. The secrecy of bloodlines, pacts made with an ancient evil witch, illegitimate relatives, and magic gives so much depth, layers, and intrigue to this dark fantasy being told. Ethan and Anne are at the heart of this book, as they save one another over and over. The awkward tension that occurrs between these two at the beginning of their relationship is beautifully written and full of sweeping intense emotion. It makes falling in love with them and the relationship as it develops, that much more enjoyable.

Dreaming Anastasia is a novel that is incredibly easy to connect with, where all of the characters are likable and the villians are delightfully evil and fun to hate as they should be. Joy Preble did such a wonderful job crossing the two dreamworld's as she works to connect both Anne and Anastasia. Anne is the one who is destined to save her, but at what cost and to whom? There is dangerous peril, life altering moments, romance, and so much crackling chemistry that this book is hard to put down. It practically calls to the reader to finish it, as it leaves a few questions unanswered and takes them on an interesting rollercoaster ride of emotions.

I would recommend this book to anyone who enjoys haunting paranormal historical fairytales, with dark undertones, beautiful dreamscapes, and intriguing mystery.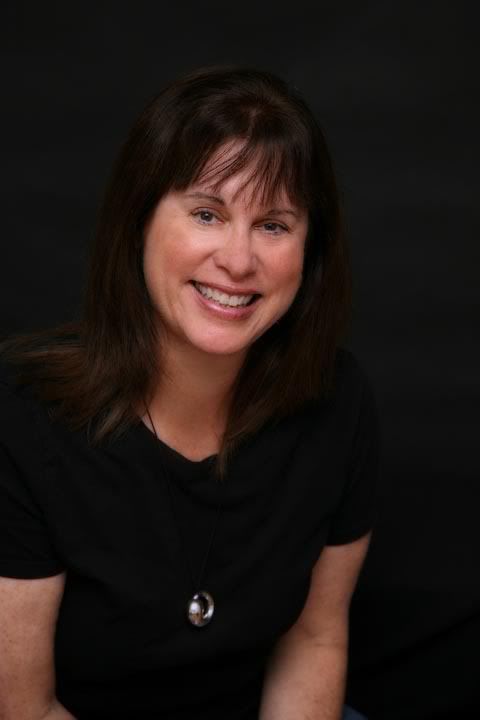 ABOUT JOY PREBLE

Blog || Twitter || Goodreads

Joy Preble lives in Texas. She is currently writing YA novels (with crazy witches and malevolent Russian mermaids and stoner guardian angels) and loves to eat guacamole. DREAMING ANASTASIA and HAUNTED are out now from Sourcebooks. Book 3 of the trilogy, ANASTASIA FOREVER is slated for Fall 2012. THE SWEET DEAD LIFE will be out in Spring 2013 from Soho Press.
Author information taken from her her blog
.
{ This book was provided by Soucebooks, in exchange for an honest review which I have provided here in this post. No money has exchanged hands, as I review books for fun simply because I love to read and share my thoughts on them with other's. I am not interested in receiving any monetary gain at all for my thoughts.}