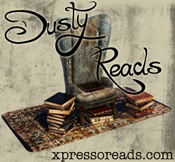 Dusty Reads is a weekly post featuring a book that has been sitting unread on your home shelf for some time. To participate, add your name to the linky and try to visit a few of the others. Books don't have to be 'x' years old. If you've had the book for a few months without reading it, it's dusty! This meme is hosted by the lovely Giselle @ Xpresso Reads.
Dusty Reads #05
featuring Heart's Blood
by Juliet Marillier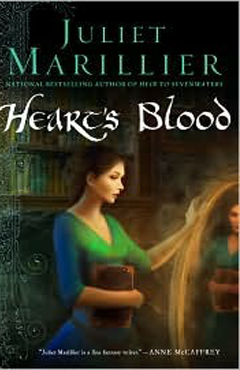 Heart's Blood
Author: Juliet Marillier
Publisher: Roc Hardcover
Published: November 3, 2009

Anluan has been crippled since childhood, part of a curse that has besieged his family and his home of Whistling Tor. But when the young scribe Caitrin is retained to sort through family documents, she brings about unexpected changes in the household, casting a hopeful light against the despairing shadows.

But to truly free Anluan's burdened soul, Caitrin must unravel the web of sorcery woven by his ancestors before it claims his life-and their love.

Summary taken from: Goodreads.
I received a paperback copy of this book as part of a fairytale prize pack that I was lucky enough to win from the amazingly talented and super sweet, Marissa Meyer right before Christmas of last year. The box of goodies, actually ended up arriving on Christmas Eve which made it even more special and amazing. I've been wanting to pull it off my shelf and read it for a while now, I'm in need of a really good sweeping romantic fairytale with wonderful folklore, deep hidden secrets, and dangerous peril. This looks like the book to get that job done.
Tell me, what's your dusty read?