Cursed Release Day Blitz!!!
Cursed by Jennifer Armentrout
Release Day: September 18, 2012
Today is the official
Release Day
for
Cursed
by
Jennifer Armentrout
and I'm extremely excited about it. So, I thought I'd share with you, a few of my favorite quotes from the book and if you want, you can feel free to read my
review for Cursed
.
Jennifer Armentrout
has definitely risen to one of my top favorite young adult authors within the last year and a half. I absolutely adore her
Covenant
series and I cannot wait to start reading the
Lux
series as well.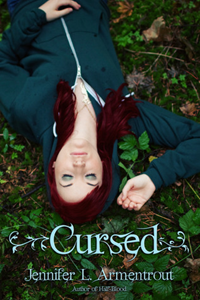 Cursed by Jennifer Armentrout
Published
: September 18, 2012
Publisher
: Spencer Hill Press
Age Demographic
: YA Paranormal
Pages
: 312
Dying sucks-- and high school senior Ember McWilliams knows firsthand. After a fatal car accident, her gifted little sister brought her back. Now anything Ember touches dies. And that, well, really blows.

Ember operates on a no-touch policy with all living things--including boys. When Hayden Cromwell shows up, quoting Oscar Wilde and claiming her curse is a gift, she thinks he's a crazed cutie. But when he tells her he can help control it, she's more than interested. There's just one catch: Ember has to trust Hayden's adopted father, a man she's sure has sinister reasons for collecting children whose abilities even weird her out.

However, she's willing to do anything to hold her sister's hand again. And hell, she'd also like to be able to kiss Hayden. Who wouldn't? But when Ember learns the accident that turned her into a freak may not have been an accident at all, she's not sure who to trust. Someone wanted her dead, and the closer she gets to the truth, the closer she is to losing not only her heart, but her life. For real this time.
Dying Sucks!!! For real this time.
"I had come face to face with someone whose mere personality was so fascinating that, if I allowed it to do so, it would absorb my whole nature, my whole soul, my very art itself." ARC, Page 13.


"I know you're scared, but you don't have any reason to be now."
"Really? Because you tell me so, huh? And this is coming from a boy who has been stalking me with his father." ARC, Page 53.


"I saw you once, outside of a bank in town. You were upset. It was the first time I could remember seeing you cry. I wanted to..." He trailed off, lips forming a a hard, tight line. ARC, Page 66.


To Purchase Jennifer's Books Visit Amazon.Com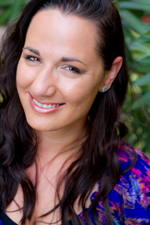 ABOUT JENNIFER ARMENTTROUT
Jennifer Armentrout lives in West Virginia. All of the rumors you hear about her state aren't true. Well, mostly. When she's not hard at work writing, she spends her time, reading, working out, watching zombie movies, and pretending to write. She is the author of the Covenant Series (Spencer Hill Press), the Lux Series (Entangled Teen), Don't Look Back (Disney/Hyperion) and a yet untitled novel (Disney/Hyperion). Jennifer also writes adult romance under the pen name J. Lynn
Well, what are you waiting for?! Check out this super awesome phenomenal book NOW!!!