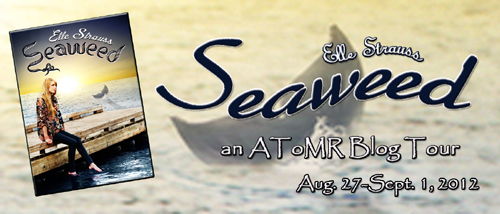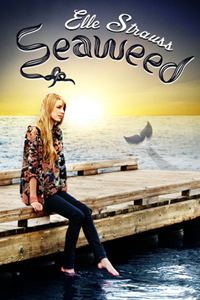 Seaweed by Elle Strauss
Published
: June 21, 2012
Publisher
: ESB Publishing
Age Demographic
: YA Fantasy
Pages
: 233
Dori Seward can't wait to get out of Eastcove, a sleepy fishing village on the border of New Brunswick and Maine. She bides her time by hanging out with friends, attending swim club, and holding her biggest competition, Colby–who wants more than just friendship, at arm's length.

Then Tor Riley comes to town and he has everything Dori dreams of in a boyfriend–looks, athleticism and mystery.

But Tor also has a tantalizing secret and Dori is determined to find out what it is. The truth is crazier than her wildest imaginations and more dangerous, too. Dori has new enemies, and they will do anything to get to her.

Her life, her dreams and her love for Tor are all weighing in the balance. Will Dori risk it all in order to have it all?
Seaweed is a delcious little slice of heaven, filled with tantalizing secrets, beautifully intriguing character's, and wonderful depths of adventure and magnetic allure. Elle Strauss, has really out done herself with this little gem of a novel. Uniquely captivating and originally edgey, it's filled with mystical wonder and enlightment that will both surprise reader's and keep them engaged. It is an incredibly sweet and charming ya fantasy read that is incredibly easy to enjoy.

Strauss's introduction of the hidden culture in Seaweed is marvelously mysterious and definitely interesting on many levels. The main story background is brilliantly developed and pops to life on the pages, sparkling like the shining waters of the rich and vast deep blue sea. The character's are fun to get to know on a more personal level, as reader's delve into each of their stories and bring them to life across the pages. Some are deliciously likable and easy to connect with, while other's may have a tendency to fall a bit flat at times. The world of the Mer-People that Strauss created, is exciting, fun, and adventurous.

Overall, Seaweed is filled with beautiful mystical mer-lore, myth, legend, and romance that is sure to tantalize anyone who enjoys fantasy novels of this caliber. While it might not have been the most original or the best representation of fantasy revolving around mermaids in my honest opinion, it's still an okay book for when reader's want a fast-paced, light, fun read.

Elle Strauss is offering a pretty amazing giveaway for you guys, that consists of a signed print copy of CLOCKWISE with a whale fin necklace, and nd a print copy of SEAWEED. This contest is open to US/Canada only due to shipping. Please fill out the Rafflecopter below and you'll be entered to win.
a Rafflecopter giveaway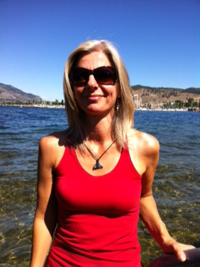 ABOUT ELLE STRAUSS
Blog || Twitter || Facebook || Goodreads
I write time travel and merfolk chic-lit, light SF and historical YA fiction. I'm a married mom of four, and live in the beautiful Okanagan Valley, famous for beaches and vineyards. I'm fond of Lindt's sea salt dark chocolate and hiking in good weather. My YA rom/com time-travel CLOCKWISE is now available on Amazon, B&N and other sites!
Author information taken from her Goodreads
.
Visit Other's Stops on the Tour