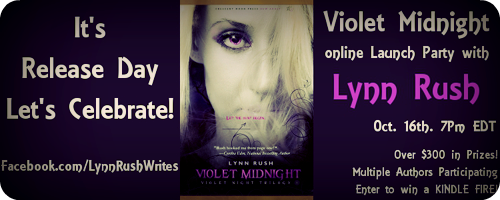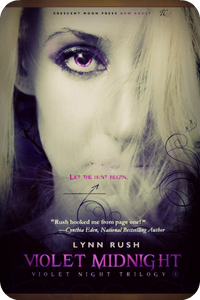 Violet Midnight
by Lynn Rush
Published
: October 15, 2012
Publisher
: Crescent Moon Press
Age Demographic
: YA Paranormal
Pages
: 254
Let the Hunt begin…

Blending in with her college co-eds proves difficult for vampire Hunter, Emma Martin, considering the mystical tattoo on her wrist glows whenever Vamps are near. And after three months of silence, the glow is back with a vengeance.

Jake Cunningham witnesses Emma, a violet-eyed beauty, using unimaginable powers to fight off a fanged creature. Finally, after two years of searching, he may have found out what he's become—a Hunter, like Emma.

Thankful for an ally in the fight against the Vamps, Emma finds hope and comfort in Jake's arms. As she learns more about her new love's family and its dark heritage, she may be forced not only to hunt them but to sacrifice her life to save Jake's soul.
To Purchase Violet Midnight: Amazon

I am totally thrilled to be sharing with you today, an amazing paranormal thriller,Violet Midnight written by the super incredibly talented and inspiring Lynn Rush. It's definitely a novel that will get your blood pumping, your heart racing, and make you think. Really, this is a young adult mature paranormal romance that you just WILL NOT want to miss out on. Every second, every heartbeat, every corner there's a twist thrown in your direction and it's such an amazing journey. There is a tattoo on the main characters wrist that ACTUALLY glows whenever vampires get near her, how awesome is that?!
I am so super excited and elated to get to be part of this tour and share this wonderfully written and entertaining young adult mature paranormal thriller with you.

VM Excerpts

a Rafflecopter giveaway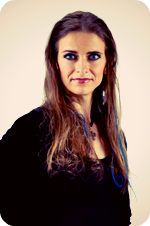 "When I started out on this writing journey, it felt like such a far away dream. I constantly asked myself, 'Really? Me? A writer?' Then when I was published I still asked, 'Really? Me? An author?' Along the way things inspired me, obstacles shot up, and doors both opened and closed…but through my faith, family, and friends, I found motivation to continue on my dream - dreams of something bigger than all of us. Whether it's writing, music, dancing …"

**A portion of all book proceeds to the American Cancer Society**
Tour Bought To You By:
Bewitching Book Tours