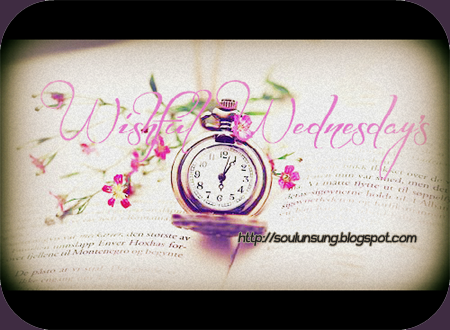 Wishful Wednesday was inspired by Waiting on Wednesday and Desperately Wanting Wednesday by Breaking The Spine and Parajunkee.
Wishful Wesnesday is my own little version of "Waiting On Wednesday". Every two weeks or so, I'll pick a topic or genre and list a few upcoming books (or book) that I'm anticipating the release for. This week, that book is going to be Where the Stars Still Shine by the super fiece and amazingly talented Trish Doller. I just finished reading her debut novel New Adult novel, Something Like Normal
and absolutely fell in love with her writing. She is definitely on my auto-buy list, for sure! So, stay tuned into the blog, because there will be a review for
Something Like Normal
, as well as an interview with
Trish Doller
and giveaway coming to the blog June 25th (as part of my
YA Crossover to NA
event) that you don't want to miss out on!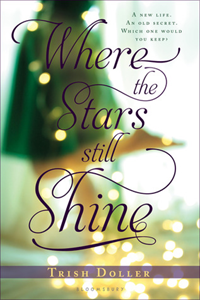 Where the Stars Still Shine by Kasie West
Expected Publication: September 24, 2013
Publisher: Bloomsbury USA Childrens
Age Demographic: YA/NA Contemporary
Pages: 216
Stolen as a child from her large and loving family, and on the run with her mom for more than ten years, Callie has only the barest idea of what normal life might be like. She's never had a home, never gone to school, and has gotten most of her meals from laundromat vending machines. Her dreams are haunted by memories she'd like to forget completely. But when Callie's mom is finally arrested for kidnapping her, and Callie's real dad whisks her back to what would have been her life, in a small town in Florida, Callie must find a way to leave the past behind. She must learn to be part of a family. And she must believe that love--even with someone who seems an improbable choice--is more than just a possibility.




Trish Doller writes incredibly real teens, and this searing story of love, betrayal, and how not to lose your mind will resonate with readers who want their stories gritty and utterly true.
TO PURCHASE A COPY OF WHERE THE STARS STILL SHINE BY TRISH DOLLER visit:
Amazon

|

Barnes&Noble

|

Book Depository

Have a WoW or Desperately Wanting Wednesday list?! Share the link with me in the comments below and I'll come check it out.