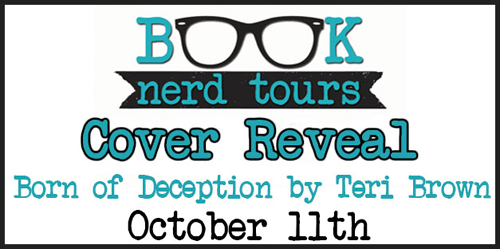 I am so excited to be sharing the cover reveal for

Terri Brown's

second book in her

Born of Illusion

series,

Born of Deception

. I cannot wait for this book to come out,

Born of Illusion

is one of my absolute favorite books that I read this year. You may remember reading

my review

for it earlier on the blog. I don't have to tell you how amazing this series is, the world that

Terri Brown

creates is gorgeous, dark, and beguiling. It's a spiderweb of haunting illusion that will totally ensnare you from beginning to end.
How excited are you to see the cover for Born of Deception?!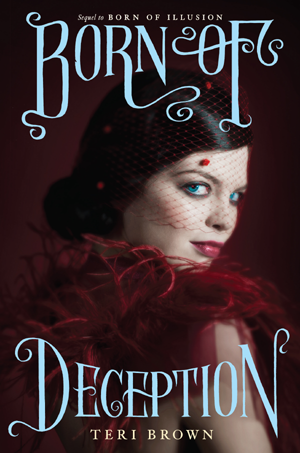 Born of Deception (Born of Illusion #2)
Young Adult Historical Paranormal Romance
Budding illusionist Anna Van Housen is on top of the world: after scoring a spot on a prestigious European vaudeville tour, she has moved to London to chase her dream and to join an underground society for people like her with psychic abilities. Along with her handsome beau, Cole Archer, Anna is prepared to take the city by storm.




But when Anna arrives in London, she finds the group in turmoil. Sensitives are disappearing and, without a suspect, the group's members are turning on one another. Could the kidnapper be someone within the society itself—or has the nefarious Dr. Boyle followed them to London?




As Cole and Anna begin to unravel the case and secrets about the society are revealed, they find themselves at odds, their plans for romance in London having vanished. Her life in danger and her relationship fizzling, can Anna find a way to track down the killer before he makes her his next victim—or will she have to pay the ultimate price for her powers?


Set in Jazz-Age London, this alluring sequel to Born of Illusion comes alive with sparkling romance, deadly intrigue, and daring magic.
How freaking exciting does that look!?
I don't know about you, but I personally

LOVE

anything that's set in the jazz-age and most especially London. I have

so many feels

for this book and I haven't even read it yet, but I know it's going to be just as phenomenal as the first book in

this epic series

was, maybe more. I have such

a huge crush

on Cole and Anna and am very excited to see their relationship progress even further. Ahh, the two of them

just break my feels

they're so gorgeous.
Pre-Order a copy of Born of Deception at
Amazon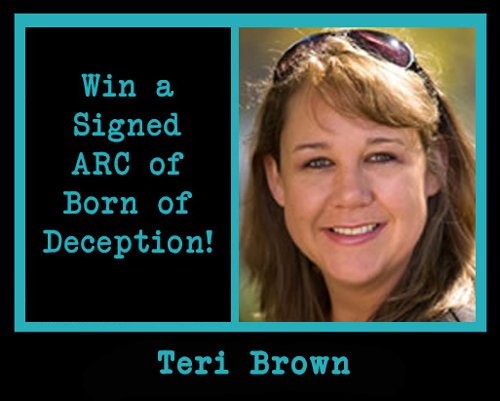 Terri

is offering one lucky reader (US only) a signed ARC of

Born of Deception

. All you have to do is fill out the Rafflecopter below and you'll be entered to win. Good luck guys! I'm dying to get my hands on a copy of this as well. lol.
a Rafflecopter giveaway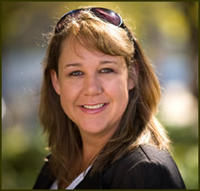 I'm not sure who to tell you about here because I'm actually two people rolled into one. As a responsible mother of teens, I show one persona to the world. That person is driven, conservative and level headed. But the other part of me just never grew up. She is rebellious, impulsive and curious.
It's hard being both these people. They're often at odds.
The mother part of me knows I should put a cap on how many animals we take in. The teen part of me wants to save them all. We have five cats and two dogs. Who do you think is winning?
Even now. The mother part wants to make a meatloaf, mashed potatoes, and a tossed salad. The teen part wants to order a pizza, work on my website and check my Facebook.
Luckily, though my two halves don't always agree, both of us live happily in Portland, Oregon, with a husband and too many animals. And we both love to write and write and write.