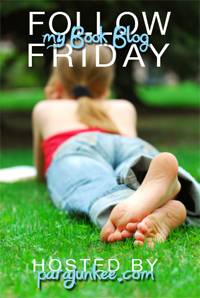 Hi everyone! It's that time again for, Follow Me Friday. Brought to you by the lovely Parajunkee at Embrace Your Oddities. All you have to do is CLICK THIS LINK to get to the details and join in on the fun.

Her bright shining feature of the week is: CONFESSIONS OF A PAGE TURNER, who's blog looks stunningly awesome. I don't know about you, but I'm definitely checking it out.

This week's question is...
Give 5 Related Book Facts About Yourself:
I love the smell of old books, but I'll admit that I sniff new books too.

I have this weird thing I do, where every book that I own has to have a matching color cordinated bookmark that goes with it.

I have been known to buy books just simply based on how pretty the book cover was, without having read the summary on the back of or the inside jacket of the book.

Usually I like to read just one book at a time, but lately I've been sort of a flirty bad girl lately and I have have three going at the moment because I can't decide which one I really want to settle on.

I'd probably buy books BEFORE I bought groceries. True facts.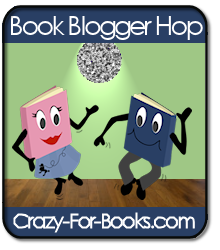 Brought to you by the ever awesome and fiercely amazing CRAZY FOR BOOKS. Want to make a connection with a fellow blogger? Feel the need for a few new followers? Or you just want to spread some blogger spirit and love? Well, this is totally the "blogger hop" for you and you can find out how to do all that HERE.

This week's question comes from Mina Burrows.
"If you could physically put yourself into a book or series, which one would it be and why?"
I would probably want to live inside Cassandra Clare's The Mortal Instruments series, where I could sort of keep Magnus as my own personal pet and like hang shiny things on him. lol. Plus Clary is kickass and super fierce and it would be fun to shop with Isabelle. Not to mention the world seems really awesome. Really, if you haven't read this series then HURRY UP, what are you waiting for?
And that's it for today, I think.