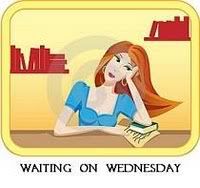 "Waiting On" Wednesday (or ya know WoW!) is a nifty little weekly event, hosted by the ever so lovely Jill at Breaking The Spine that totes puts the spotlight on various new and upcoming book releases that are totally "ohmigod! i gotta have this or i'll just die," eagerly anticipated.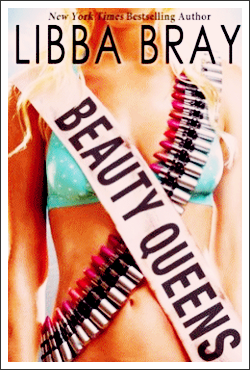 Beauty Queens by Libba Bray
barnes&noble // amazon

Publish Date: May 24, 2011
Publisher: Scholastic, Inc.
Age Range: Young Adult
Format: Hardcover, pp 400

From bestselling, Printz Award-winning author Libba Bray, the story of a plane of beauty pageant contestants that crashes on a desert island.

Teen beauty queens. A "Lost"-like island. Mysteries and dangers. No access to email. And the spirit of fierce, feral competition that lives underground in girls, a savage brutality that can only be revealed by a journey into the heart of non-exfoliated darkness. Oh, the horror, the horror! Only funnier. With evening gowns. And a body count.

*Taken from Goodreads
This cover of this book is sort of what makes me want to read it. I find it extremely hilarious, the idea of taking some prissy high maintenance teen beauty queens and dropping them right smack in the middle of a deserted island sort of Lost-esque just freaking makes me LOL FOREVER. So, yeah it's definitely on my wishlist.